content_multi_tempfurloughleave_DAC_MainRegion
YOUR GUIDE TO PREPARING FOR A NEW ERA OF WORK AFTER FURLOUGH

Download your copy

---
Being furloughed from your temporary assignment may leave you wondering what this means for your career. However, your furlough leave is a great opportunity to invest in yourself and reflect on the course of your longer-term career. By doing this, you'll put your mind at ease and ensure you are as prepared as you can be to return to a new era of work.
Download our guide to find out:
Why investing in your wellbeing is crucial and what you can do to stay fighting fit on furlough
The importance of plotting out a career roadmap and what you ought to reflect on
A host of ways you can upskill while on furlough which will have a demonstrable benefit on your career
What steps you need to take to prepare yourself for your return to work
content_multi_Hays_Thrive_RHmodule
Hays Thrive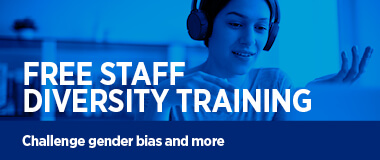 Sign up to Hays Thrive so your team can benefit from our Diversity & Inclusion package – as well as dozens more free training courses.

Sign up now
Content_multi_find_out_more_RHModule
Find out more
Search for jobs
Find your next career move.
---
Register a job
Search through hundreds of candidates to find your next employee or employees.
---
Employer Services
Explore our key services which will help provide you with an effective talent strategy.
---
Resources
From whitepapers to reports, get the resources you need for all of your recruitment or job searching needs.
---
View our blogs
Take a look at our blog section for further insight and advice.