Your guide to identifying your key strengths at work
4 min read | Hays Experts | Report | Job searching Interview advice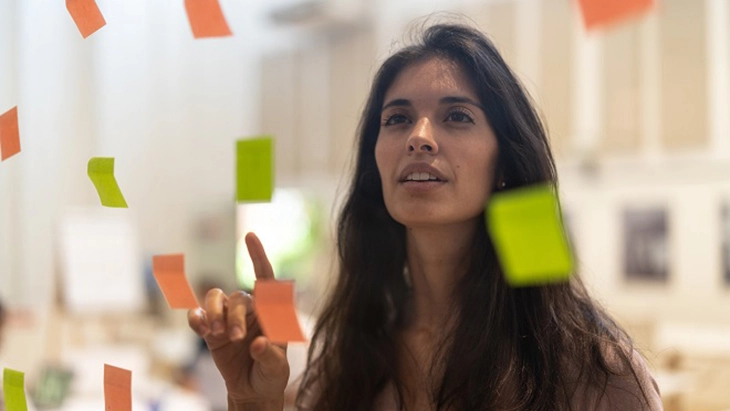 An indispensable guide to selling yourself to employers. Identify your core skills and strengths for that all-important job interview. Download the guide today.
Highlights from your guide to identifying your key strengths
If you're preparing your CV and getting ready to interview, it's important to understand your professional strengths. Identifying your core skills will make it easier to sell yourself effectively at an interview.
Knowing what your key work strengths are may sound simple. However, you may have complementary skills that you may not even know about. Our guide will walk you through a simple method to discover what your key strengths are, and how you can use them.
It can feel awkward to sing your own praises, so we've compiled a guide to help you:
Define your skills using the SWOT analysis technique.
Present your skills and strengths effectively in a job interview.
Uncover complementary skills you might not even know you had.
Use your professional abilities to create talking points with your interviewer.
Our guide centres on the SWOT technique, or how to identify your:
Strengths: what are your key selling points? For example, analytic skills, problem-solving, or expertise using particular software.
Weaknesses: where do you need to grow your skills or extend your experience? How can you turn negatives into positives?
Opportunities: why are you interested in the job you've applied for? How will you personally add value?
Threats: what risks stem from your weaknesses? Focus on how you will mitigate these threats to stand out from other candidates.
We don't just provide advice; your downloadable guide also contains an easy-to-use SWOT template too.
How to access this guide
Simply complete the form on this page to access our expert Guide to identifying your key strengths. The guide will be available as a PDF download as soon as you click to submit your details.
The questions we ask simply help us to understand who you are and what content you might be interested in. We'll only ever use your data to help you access relevant content. For more details, see our Privacy Policy.
Why you need our guide to identifying your key professional strengths
We often hear candidates say that they feel uncomfortable talking about themselves. Many people find it difficult to pinpoint their own skills and abilities. Whether you're a seasoned professional, making a career transition, or taking your first step on the ladder, we can all struggle to verbalise what we do.
We've put together this guide to help all job seekers to identify and explain their key strengths. What's more, we'll talk you through how to use these insights to demonstrate why you're the right person for the job.
Our experience supporting job applicants
For more than five decades, we've been helping people to bring out the best in themselves. We know that the SWOT technique is an effective starting point to do just that. Download the guide to identifying your key strengths to find out how to optimise your job search.
If you've already landed an interview, congratulations! Now's the time to read our guide to dealing with competency-based interview questions.