Refer a friend in Healthcare
Indicates a required field.
A referral scheme is our way of saying thank you for taking the time and making the effort to make that recommendation.
If you've experienced great service from Hays and you know other professionals who would be interested in working for us, please fill in the form below. It could be a colleague working in the NHS, the private sector, the MOD, prisons, a nurse advisor, DWP - we have jobs in all sectors.
We would be delighted to hear from them and will send you a voucher after they have completed the required hours of work. There is no higher praise than a recommendation from your professional colleagues. So why not refer a friend today? We will reward you with a £250 voucher if we place them in a job. Remember there is no limit to the number of vouchers we can send you.
Please make sure you read the scheme rules and terms and conditions before getting started.
Scheme Rules
Earn up to £250 for referring a friend or colleague who works 250 hours with us
These Hays Refer a Friend scheme rules and the terms and conditions constitute the entire agreement between the parties. In the event of conflict between this Refer a Friend scheme rules and the terms and conditions, the terms and conditions shall prevail.
The value will be paid in vouchers
The person referred must work with Hays Healthcare
Excludes candidates currently registered with Hays or who are already working through Hays
Excludes candidates who take up temporary assignments within the Ministry of Defence
Referrals must be made to Hays before the referred person registers with Hays - referrals made at a later stage will not be valid
Referrals must have worked 250 hours before the referral can be claimed
Only referrals working in locum, temporary, or contract roles will be eligible for the reward
The person being referred must be eligible to work in the UK
Hays and its supplier accept no responsibility for vouchers not successfully received due to a technical fault, technical malfunction, computer hardware or software failure, satellite, network or server failure of any kind
Hays and its supplier has no liability for lost or stolen or e-vouchers, once the voucher is received by you
Hays reserves the right to offer an alternative reward of the same value at any time
Not all Hays specialisms participate
Once your friend or colleague successfully completes their qualifying period please contact your local office to receive your vouchers
Content_multi_refer_a_friend_RH_navigation_RHModule
Content_multi_search_for_jobs_RHModule
Job search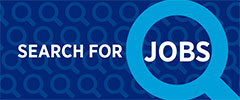 Looking for a new role? Search here for your ideal job or get in touch with one of our expert consultants.
Content_multi_office_locator_RHmodule
Contact us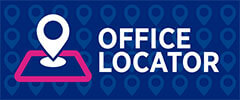 Hays has offices across the whole of the UK. Contact us to discuss your employment needs.
Content_multi_find_out_more_RHModule
Find out more
Search for jobs
Find your next career move.
---
Register a job
Search through hundreds of candidates to find your next employee or employees.
---
Employer Services
Explore our key services which will help provide you with an effective talent strategy.
---
Resources
From whitepapers to reports, get the resources you need for all of your recruitment or job searching needs.
---
View our blogs
Take a look at our blog section for further insight and advice.