Over 200,000 staff now benefiting from Hays Education Training
Over 200,000 staff across nursery, primary and secondary schools are now benefitting from the highly-acclaimed training courses offered by Hays, the recruiting experts.
Launched earlier this year,
Hays Education Training
offers four packages including wellbeing, safeguarding and compliance training. Hays' wellbeing training, Wellbeing First, is the first of its kind to offer free courses to help teachers manage their stress levels, reduce their anxiety, discover how to foster positive mental health and prioritise their work-life balance, while also meeting CPD requirements.

The free wellbeing training courses are available to all educational institutions, designed with the aim of supporting and empowering teachers and to help headteachers support their staff. The training comes integrated with management information, allowing leaders to see who has completed training and when and a learning management system.

Paul Matthias, National Director of Hays Education, said: "We're incredibly proud to have reached this milestone in the knowledge that so many teachers and education staff are benefiting from our training offering. The numbers speak volumes about how valuable wellbeing support is to help teachers and education staff manage change and uncertainty, particularly surrounding the reopening of schools in September.

We've designed our courses to help improve mental health, reduce stress and create a more positive working culture where staff feel valued and supported. In turn, this helps schools retain their staff, foster loyalty and help expand their teams. As a lifelong partner to education establishments across the country, we are pleased to have yet another way to add value in uncertain and challenging times for the education sector."
Ends
For more information contact:
Helen Flannery, PR Manager, Hays
T: +44 (0) 203 0400 282
M: +44 (0)7 5579 70401
E: helen.flannery@hays.com
Content_multi_office_locator_RHmodule
Contact us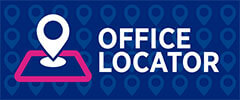 Hays has offices across the whole of the UK. Contact us to discuss your employment needs.
Content_multi_find_out_more_RHModule
Find out more
Search for jobs
Find your next career move.
---
Register a job
Search through hundreds of candidates to find your next employee or employees.
---
Employer Services
Explore our key services which will help provide you with an effective talent strategy.
---
Resources
From whitepapers to reports, get the resources you need for all of your recruitment or job searching needs.
---
Join us at our events
We are dedicated to creating opportunities for professionals and industry leaders to share their insights.
---
View our blogs
Take a look at our blog section for further insight and advice.