Not enough communication from leaders during pandemic, say UK professionals
Close to half (43%) of employees say communication is the area their leadership most needs to improve in

According to two in five (40%), communication is the aspect of their organisation that has undergone the most change since the coronavirus outbreak

Over a third (34%) say the amount of contact they have with their manager is less than before lockdown
The Covid-19 pandemic has highlighted communication as the area leadership most needs to improve on, according to almost half (43%) of professionals in a nationwide survey conducted by recruiting experts, Hays. This is well ahead of other areas including strategy and planning (23%) and remote staff management (13%).
From over 16,000 respondents, two in five (40%) also say that communication is the aspect of their organisation that has undergone the most change since the coronavirus outbreak, ahead of people (24%) and processes (22%).
Over half (51%) of employees rate their leadership's response to the coronavirus outbreak so far as excellent or good, whilst 49% said their leadership's response has been OK to poor.
Communication dwindles since lockdown
Workplace communication is at concerningly low levels, as a third (33%) of employees reveal that they currently have contact with their manager less than once a week. Only 29% say they have contact with their manager on a daily basis.
This has dwindled in recent months according to over a third (34%), who say the amount of contact they now have with their manager is less than before the lockdown was enforced.
Teams and colleagues more distant
The impact of reduced communication is being felt in working relationships, as a fifth (20%) of employers report that relationships with their team have become more distant since lockdown began.
This feeling is shared by employees, roughly two in five (39%) of whom say that their relationships with colleagues also feels more distant than it did prior to lockdown. Compounding this is the fact that 40% don't have access to a work support network while working remotely.
Simon Winfield, Managing Director of Hays UK & Ireland, comments: "Clear, effective and timely communication from leaders to their staff is even more important in a crisis, and it is clear professionals believe there is vast room for improvement.
There's no doubt that the swift exit from office settings and changing guidance made it difficult for leaders to communicate effectively, but as many plan for a slower transition back to the workplace leaders now have an opportunity to make an impact and drive engagement from their teams. Employers should ensure they update their team regularly on their plans to mitigate any uncertainty or anxiety their staff have. They should also consider bolstering support networks by facilitating conversations between staff and scheduling social events over video calls."
For more information contact:
Helen Flannery, PR Manager, Hays
T: +44 (0) 203 0400 282
M: +44 (0)75 5579 70401
Content_multi_office_locator_RHmodule
Contact us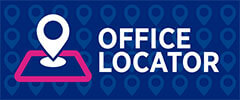 Hays has offices across the whole of the UK. Contact us to discuss your employment needs.
Content_multi_find_out_more_RHModule
Find out more
Search for jobs
Find your next career move.
---
Register a job
Search through hundreds of candidates to find your next employee or employees.
---
Employer Services
Explore our key services which will help provide you with an effective talent strategy.
---
Resources
From whitepapers to reports, get the resources you need for all of your recruitment or job searching needs.
---
View our blogs
Take a look at our blog section for further insight and advice.