Hays Talent Solutions supports Harringey Council's Covid-19 response
Hays Talent Solutions is set to provide both financial and organisational support to Haringey Council to help address the immediate needs of the borough that have arisen due to the COVID-19 crisis.
As a result of the long-standing relationship with Haringey Council as their recruitment partner for all permanent and non-permanent recruitment, Hays Talent Solutions has contributed £100,000 which will go towards supporting the urgent needs of food, mental health and employment support, via Haringey Giving.
Haringey Giving is an independent partnership led by local residents, which works closely with community organisations, local businesses and funders across Haringey. In response to COVID-19, Haringey Council opened the Together We Can COVID-19 fund and initially awarded over £103,000 of grants to 23 organisations. The contribution from Hays Talent Solutions will be able to support the next round of funding, providing essential help to the most vulnerable people in the borough.
Eighty percent of Hays Talent Solutions' donation will go towards Haringey Giving, whilst twenty percent will be used to fund training sessions provided by Hays on employability skills and development to support local people in securing employment opportunities.
Elisabetta Bayliss, managing Director of Hays Talent Solutions UK & Ireland, commented: "Having worked in partnership with Haringey Council for several years, we're extremely proud to be able to provide financial and organisational support during this time to aid recovery post-crisis. The initiatives that Haringey Giving has been able to fund within the borough throughout the crisis have included providing essential items to foodbanks, counselling to support loneliness and specific support to minority communities.
We're looking forward to seeing what our funding can achieve, as well as being able to deliver employability support in efforts that align to our core business of talent, employability and resource management. In addition, we'll be encouraging our employees who are local to the borough to use their staff volunteer days to support Haringey Giving initiatives."
Chief Executive of Haringey Council, Zina Etheridge, commented: "It's really important that whoever we work with contributes to the community and this donation demonstrates Hays' commitment to Haringey. The contribution will provide training and employment opportunities for Haringey residents at a critical time, as well as essential assistance to some of the most vulnerable people in the borough."
Julia Slay, Chair of Haringey Giving, said: "I'm thrilled that Hays has been able to provide this support to Haringey Giving. We have seen a huge increase in demand for support in Haringey as a consequence of COVID-19, and our partnerships have never been more important to helping us focus resources in the borough to solve these issues.''
Content_multi_office_locator_RHmodule
Contact us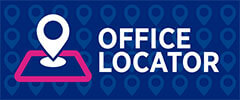 Hays has offices across the whole of the UK. Contact us to discuss your employment needs.
Content_multi_find_out_more_RHModule
Find out more
Search for jobs
Find your next career move.
---
Register a job
Search through hundreds of candidates to find your next employee or employees.
---
Employer Services
Explore our key services which will help provide you with an effective talent strategy.
---
Resources
From whitepapers to reports, get the resources you need for all of your recruitment or job searching needs.
---
Join us at our events
We are dedicated to creating opportunities for professionals and industry leaders to share their insights.
---
View our blogs
Take a look at our blog section for further insight and advice.