Hays Education announces partnership with Pearson National Teaching Awards
Hays Education, the experts in recruiting education professionals, is announcing a new, high-profile partnership with the Pearson National Teaching Awards.
Run by The Teaching Awards Trust, the awards were established in 1998 by David, Lord Puttnam CBE as a means of recognising and celebrating excellence in education.
They aim to raise the profile of the teaching profession, highlight the positive impact teachers and school leaders have in our society, and show teachers how much they are valued. The winners of the awards this year have recently been profiled on the BBC's One Show.
Hays Education is partnering with the Pearson National Teaching Awards to promote the 2021 awards. It is pleased to be sponsoring both the Headteacher of the Year in a Primary School and the Headteacher of the Year in a Secondary School. These awards are now open for nominations until 12th March 2021.
Hays Education will also be a partner of the national Thank a Teacher Day.
Mary Palmer, Chief Executive of the Teaching Awards Trust, said: "We are delighted to be working with Hays Education as a partner to the Teaching Awards Trust. Our work to celebrate and recognise excellence in education has never been more important, and we welcome the increased engagement with the Pearson National Teaching Awards and our Thank a Teacher campaign that the partnership with Hays Education will bring."
Paul Matthias, National Director of Hays Education, said: "We're very proud at Hays Education to partner with the Pearson National Teaching Awards. It's more important than ever to recognise the incredible efforts taken by education professionals, which hopefully we can achieve through sponsoring two such integral awards. We're looking forward to sharing more news about our partnership throughout the coming year."
Ends
For more information contact:
Helen Flannery, PR Manager, Hays
T: +44 (0) 203 0400 282
M: +44 (0)7 5579 70401
E: helen.flannery@hays.com
Content_multi_office_locator_RHmodule
Contact us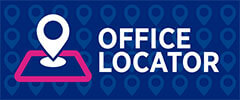 Hays has offices across the whole of the UK. Contact us to discuss your employment needs.
Content_multi_find_out_more_RHModule
Find out more
Search for jobs
Find your next career move.
---
Register a job
Search through hundreds of candidates to find your next employee or employees.
---
Employer Services
Explore our key services which will help provide you with an effective talent strategy.
---
Resources
From whitepapers to reports, get the resources you need for all of your recruitment or job searching needs.
---
Join us at our events
We are dedicated to creating opportunities for professionals and industry leaders to share their insights.
---
View our blogs
Take a look at our blog section for further insight and advice.