Hays and Empact Ventures announce nationwide competition for tech start-ups
Hays, the recruiting experts and global super connectors, Empact Ventures, have launched a nationwide competition in a bid to uncover the best emerging tech start-ups and scale-ups that make a positive impact on people's lives through technology.
The 'Tech for Good' competition is open to tech start-ups and scale-ups that create positive social change in any part of society including education, healthcare, local communities, public services and more.
The competition will take place across eight regions in the UK and Ireland with applications judged by an expert panel of regional experts, entrepreneurs, funders, and professionals. Regions include West (including Midlands and Wales), East England, North England, South England, London, Scotland, Republic of Ireland and Northern Ireland.
There will be 15 winners including 6 regional winners, an overall national winner and 6 industry vertical winners (AI, EdTech, Medtech, HealthTech, Smart Cities, GovTech) giving tech startups and scale-ups multiple opportunities for recognition.
The national winner will be announced at a virtual final event on 17th November 2020 which takes place during Global Entrepreneurship Week UK. The prize for the national winner is a 12-month subscription to Hays Rise, a recruitment solution for tech start-ups and scale-ups worth £30,000.
There are also some fantastic partners supporting the initiative including OVHcloud Startup Programme, Microsoft for Startups, UnLtd, Top Business Tech, eOffice, Linkilaw Solicitors, Angels Den, Global Entrepreneurship Network UK, eOffice, Young Enterprise and PUBLIC. These partners are providing over £60,000 worth of prizes funding of up to £10,000 from the National Institute for Health Reserach, guaranteed places on leading startup support programme (e.g. OVHcloud Startup Programme, UnLtd Thrive Programme), guaranteed press coverage in Top Business Tech and more.
James Hallahan, Director of Hays IT and Hays Digital Technology, said: "We are looking forward to taking this opportunity to uncover start-ups and scale-ups across the country and highlight the social change and difference to people's lives they make. Not only do we endeavour to showcase the work of these organisations, through the various prizes on offer we will be able to provide exceptional support and networking opportunities to help these organisations accelerate to the next stage of their growth."
Kosta Mavroulakis, Founder & CEO of Empact Ventures, said: "We are delighted to be launching Super Connect for Good 2020 with Hays at a time when Tech for Good is needed more than ever in the new normal that we find ourselves living in today. Our mission is to create an aggregate social and economic impact by mobilising entrepreneurial networks to help people and organisations address their challenges. We are proud to continue working with Hays to build on our national Super Connect Series events over the past 2 years to super connect tech startups and scale-ups with potential partners, clients and funders."
If you are a tech start-up or scale-up owner and would like to apply to the competition, please submit your application at www.superconnectforgood.com by 6pm on 30th September 2020.
If you would like to attend the virtual final, please register at http://bit.ly/scforgoodfinal.
For any enquires about the competition, please contact hello@empact-ventures.com.
Ends
For more information contact:
Helen Flannery, PR Manager, Hays
T: +44 (0) 203 0400 282
M: +44 (0)7 5579 70401
Kosta Mavroulakis, CEO, Empact Ventures
M: +44 (0)7731 768769
Content_multi_office_locator_RHmodule
Contact us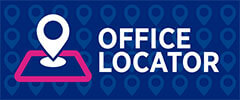 Hays has offices across the whole of the UK. Contact us to discuss your employment needs.
Content_multi_find_out_more_RHModule
Find out more
Search for jobs
Find your next career move.
---
Register a job
Search through hundreds of candidates to find your next employee or employees.
---
Employer Services
Explore our key services which will help provide you with an effective talent strategy.
---
Resources
From whitepapers to reports, get the resources you need for all of your recruitment or job searching needs.
---
Join us at our events
We are dedicated to creating opportunities for professionals and industry leaders to share their insights.
---
View our blogs
Take a look at our blog section for further insight and advice.