Birmingham business director raises over £5,500 during lockdown in fancy dress charity runs
A business director in Birmingham has raised an incredible £5,580 throughout lockdown for charity End Youth Homelessness in a series of runs dressed in fancy dress.
Tim Hall, Senior Business Director at recruiting experts, Hays, was inspired to raise money for Hays' charity partner, End Youth Homelessness, along with his team based in Birmingham. Tim began dressing up in fancy dress on weekly team calls at the beginning of lockdown, which gave him the idea to run in outfits weekly to fundraise.
In total, Tim ran 50 kilometres over nine runs. He raised money through a Just Giving page to meet his team's annual goal of raising £5,000 for charity as well as their collective fitness target which they set working remotely during lockdown.
The funds Tim and his team have raised for Hays' charity partner, End Youth Homelessness, will provide homeless young people across the UK with individually-tailored support to work towards their career goals, whatever their previous education or work experience.
Speaking of his fundraising efforts, Tim said: "I came up with the idea to run in fancy dress at the beginning of lockdown, and now nine runs and 50 kilometres later, my team and I have raised over £5,500 for End Youth Homelessness. We are so pleased that these funds will help homeless young people across the country get their careers on track, which we're incredibly passionate about at Hays. I'm also very aware of current concerns about the economy, unemployment and homelessness particularly among young adults, so supporting End Youth Homelessness to tackle these issues is more important than it's ever been.
Although the running in fancy dress has been a solo challenge, I'd like to say a huge thank you to my team for all of their hard work raising money throughout the year to reach our fundraising target. A huge thanks is also owed to colleagues, clients, friends and family from different corners of the globe for donating generously and for watching me run around Birmingham in fancy dress."
Nick Connolly, Managing Director of End Youth Homelessness, said: "In the white heat of lockdown, when Tim and his colleagues could be forgiven for worrying about their own well-being, they took the time and made the effort to help improve other peoples' lives. We know homeless young people in particular will face many challenges over the coming weeks, months and years but with the support of people like Tim and his team at Hays, they can look forward to better times."
Donations are welcome through Tim's Just Giving page: https://www.justgiving.com/fundraising/donna-holland6?utm_campaign=pfp-share&utm_content=Donna-Holland6&utm_medium=fundraisingpage&utm_source=Facebook&utm_term=8ZRBReqVa
For more information contact:
Helen Flannery, PR Manager, Hays
T: +44 (0) 203 0400 282
M: +44 (0)75 5579 70401
Content_multi_office_locator_RHmodule
Contact us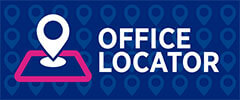 Hays has offices across the whole of the UK. Contact us to discuss your employment needs.
Content_multi_find_out_more_RHModule
Find out more
Search for jobs
Find your next career move.
---
Register a job
Search through hundreds of candidates to find your next employee or employees.
---
Employer Services
Explore our key services which will help provide you with an effective talent strategy.
---
Resources
From whitepapers to reports, get the resources you need for all of your recruitment or job searching needs.
---
Join us at our events
We are dedicated to creating opportunities for professionals and industry leaders to share their insights.
---
View our blogs
Take a look at our blog section for further insight and advice.