A new working era: over half of staff set to work in hybrid model
In six months' time

, over half (55%) of e

mployers

expect their workforce to be working part remote and part in the office – a 'hybrid' working model

Only 3% of employers expect employees to be working fully remotely in six months' time
Over half (59%) of organisations

are already returning to the workplace

Most organisations (44%) have returned to the office using split shifts, with 39% saying any return has been voluntary
As employers have been given the green light to encourage staff to return to the office should they want to, new research from recruiting experts Hays reveals over half (55%) of employers predict staff will transition to a new era of part-remote and part-office working in six months' time.
In a survey of over 13,500 professionals and employers, over half (59%) of organisations say staff are already returning to work in the office, with more employers in the North East (72%) and the North West (68%) saying staff are returning compared to just 44% in Greater London.
Most organisations (44%) have returned to the office using split shifts, whereby teams alternate the days they work in the office and at home or work one week at home and one in the workplace. Other measures taken by organisations are a voluntary return (39%) and staggered hours, where team members start and finish at different hours to avoid peak travel times (33%).
Hybrid working favourable over being fully remote
Despite a number of organisations announcing staff can work remotely for the foreseeable future, only 3% of employers expect their workforce to be fully remote in 6 months' time and only 11% of employees would like to still be working remotely at that time.
A hybrid model of remote and office-based work is likely to be the future way of working. Alongside employers, 51% of staff would like to be working in a hybrid model in six months' time. Less than a quarter (22%) wish to be based fully in the workplace.
Preference differs across generations, as over a third (34%) of Gen Z (born after 1995) would prefer to be working in the office full time, compared to just 21% of Gen X (1961 – 1982) and Gen Y(1983 – 1995).
Differences also occur across regions with those working in London indicating they haven't missed their commute, with only 16% wanting to be based in the office full time in six months and the majority (58%) stating they would prefer to do part-remote and part-office working.
Almost three in five (55%) employers are planning to change their flexible working policies to accommodate this shift, a third (32%) are retaining communication and collaboration tools installed during lockdown, and 30% plan to reduce their office space.
Simon Winfield, Managing Director of Hays UK & Ireland, said: "The health and safety of staff needs to remain the top priority when reopening offices and initially this ought to happen on a voluntary basis to take into account those who are unable to return for their own personal reasons. However, companies need to look to the future now too. There's been a seismic shift with demands for sustained flexible working and this looks set to continue on a scale never seen before.
Yet the responses indicate that people might have had enough of working solely at home. The greatest demand is for a new hybrid way of working – staff want a balance between office life and working remotely, which is now far closer in their sights than ever before. As more organisations start to work in a hybrid working arrangement, maintaining the company culture and ensuring communication is transparent needs to be a key consideration for employers. Remind your team that every employee – whether they are in the office or at home – has a role to play in sustaining the company's culture for the next era of work."
For more information contact:
Helen Flannery, PR Manager, Hays
T: +44 (0) 203 0400 282
M: +44 (0)75 5579 70401
About the research
The survey was carried out between 8th – July 21st 2020. The survey received 13,563 responses from both professionals and employers.
Content_multi_office_locator_RHmodule
Contact us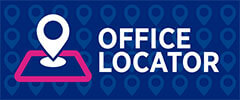 Hays has offices across the whole of the UK. Contact us to discuss your employment needs.
Content_multi_find_out_more_RHModule
Find out more
Search for jobs
Find your next career move.
---
Register a job
Search through hundreds of candidates to find your next employee or employees.
---
Employer Services
Explore our key services which will help provide you with an effective talent strategy.
---
Resources
From whitepapers to reports, get the resources you need for all of your recruitment or job searching needs.
---
Join us at our events
We are dedicated to creating opportunities for professionals and industry leaders to share their insights.
---
View our blogs
Take a look at our blog section for further insight and advice.