Content_edu_safer_recruitment_MainRegion
SAFER RECRUITMENT & VETTING QUALITY ASSURANCE

When you recruit staff into your school it's important you have the upmost confidence in the person to work with children. We take our responsibility in preventing unsuitable people from working with children very seriously and acknowledge that safer recruitment vetting requirements and adhering to legislation can be complicated.
Our online Safer Recruitment training course aims to provide you with the most up to date information on all legal vetting checks required along with our expertise to recruit outstanding staff.
Online training
Key features
Overview of modules
Safer Recruitment
The course offers 4 modules each one designed to help you with a different element of safer recruitment and your responsibilities when recruiting staff to your school or setting
Legislation - This covers an overview of the DfE safer recruitment legislation with information surrounding safeguarding children and child protection. Covering your roles and responsibilities handling, managing, recording and concluding allegations of abuse made against staff
Recruitment and Selection - Covering the safer recruitment best practice procedures including advertising, person specifications, information / application packs, shortlisting, interviewing and pre-appointment checks - Providing valuable information on how to deter and identify applicants who are unsuitable to work within your institution and / or with children.
Vetting and Documentation - Including vital information of the documentation required by DfE pre-employment vetting. Covering references, proof of identity, right to work, qualifications and health.
Child Protection Checks - This details the statuary guidance of all child protection checks and the background behind them, when to conduct the checks and whom for, including Children's Barred List, Disclosure Barring Service, convictions and restrictions and record keeping

Content features
A 12 month license ensuring that your staff receive the required guidance and training, no matter what time of year they join your school
Suitable for everyone involved in the recruitment process within your school
Four interactive e-learning modules – suitable training methodology as recommended by the Working Together guidance
Regular updates to cover the changing guidance and ensure that all training adheres to current and relevant legislation in accordance with Keeping children safe in education guidance, April 2014
A final assessment with certification on completion for those with a pass rate of 80%+
Unlimited access to resources for user throughout license to refer to

Administrative features
Management information on each candidate that has completed the training, in order to meet Ofsted requirements
An induction guide and ongoing support on use of the software and any technical issues
Personalised certificates with school logo and details
E-learners can make, save and print additional notes they make throughout the training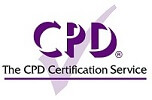 Contact us
For more information on our online Safer Recruitment training and the quality assurances we can provide, you can:
Email: educationtraining@hays.com
content_education_request_callback_education
Education & Training
Hays Education has a team of 200 specialist consultants, in 40 offices, working with over 4000 schools, colleges and nurseries across the UK
Content_multi_find_out_more_RHModule
Find out more
Search for jobs
Find your next career move.
---
Register a job
Search through hundreds of candidates to find your next employee or employees.
---
Employer Services
Explore our key services which will help provide you with an effective talent strategy.
---
Resources
From whitepapers to reports, get the resources you need for all of your recruitment or job searching needs.
---
View our blogs
Take a look at our blog section for further insight and advice.