DynamicForms JSP Portlet
Get a callback from the Hays Education team
Indicates a required field.
Fill out the contact form below (let us know in the comments section where you're interested in working) and a member of the Hays Education team will call you as soon as possible to discuss how we can help you. We're the UKs largest specialist recruiter.
Content_project_storm_RHModule
Wellbeing First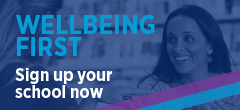 Sign up for our free wellbeing training package today to put staff wellbeing back at the heart of your school.
content_education_request_callback_education
Education & Training
Hays Education has a team of 200 specialist consultants, in 40 offices, working with over 4000 schools, colleges and nurseries across the UK