Content_multi_Salary_Guide_MainRegion
Hays Salary & Recruiting Trends 2019 guide


How the guide will help your organisation:
Explore the findings of the Hays Salary & Recruiting Trends 2019 guide, based on our survey of almost 23,000 employers and employees.
Benchmarking your pay and that of your team against salaries split by profession and UK region.
Discover recruiting trends across 12 different specialist and technical areas.
Download your copy of the guide and secure a meeting with one of our specialist consultants to discuss what the findings mean for your organisation and how best to tailor your talent attraction strategy.
Key findings include:
Despite market uncertainty, employers' business outlook remains stable, with 95% expecting business activity to increase or stay the same in the year ahead.
Hiring plans are at their highest since our survey began, with over three-quarters of employers planning to hire staff over the next year.
Challenges finding the right candidates persist, as 92% of employers say they have experienced skills shortages within the past year.
Skills shortages are threatening both employee morale and hiring plans.
Almost half of employers expressed concern about competition from other employers when hiring in the year ahead.
Salaries have risen to address skills gaps, but this is not enough to retain staff.
Employers continue to underestimate the appeal of offering a positive work-life balance to prospective employees, and the value this can have as a tactic in competing for talent. Only 18% of employers think work‑life balance is important to attract staff, while 30% of professionals prioritise this when considering a new role.
Download your copy of the Hays Salary & Recruiting Trends 2019 guide

content_multi_SG20_events_RHModule
Salary Guide Events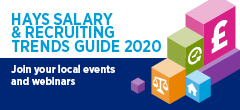 We continue to operate in a time of uncertainty and change, so finding the right professional at the right time is key to business success. Join us for the launch of the Hays Salary & Recruiting Trends 2020 guide.
Content_multi_office_locator_RHmodule
Contact us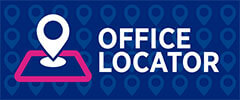 Hays has offices across the whole of the UK. Contact us to discuss your employment needs.
Content_ES_salary_benchmarking_RHModule
Salary Benchmarking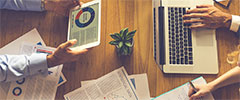 Our salary benchmarking team focuses purely on delivering bespoke salary and reward reports to help you make the best workforce management decisions.