Content_SC_local_jobs_Leeds_MainRegion
Social Work jobs

Leeds
Whether you're looking for Qualified Social Worker jobs, Mental Health Practitioner jobs, Care Worker jobs, Support Worker jobs or Management Positions, we will work with you to find permanent, interim and locum/temporary jobs in and around Leeds. Whatever setting you're looking to work in, we have close ties with local authorities, the NHS, voluntary and charitable organisations and private care home providers, meaning that we're best placed to find you your next job.
Additionally our network of offices across the country can help your find your next role in a different area if you're looking to relocate –
just get in touch
.
Content_multi_key_funnels_PromoBox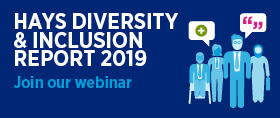 Diversity & Inclusion Report 2019
Join us as we present the findings from this year's Hays Diversity & Inclusion Report. Find out which strategies will have the most positive impact on diversity in your workforce – as identified by your employees
Register now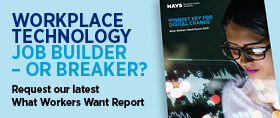 What Workers Want 2019
Request your copy of the report to discover how automation projects are likely to change the world of work as we know it, impacting tasks and helping people deliver greater human value.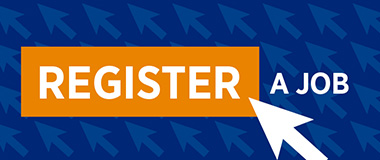 Register a Job
Have a vacancy, or a position you want to find an excellent candidate for? Fill in your details here.