DynamicForms JSP Portlet
Refer a friend in Health & Safety
Indicates a required field.
Refer your friend to us and we will reward you with £250 in retail shopping vouchers when we place them in a permanent position for 12 weeks.
There is no limit to the number of friends or colleagues you can refer, so you can keep on earning.
Please make sure you read the terms and conditions before getting started.
Terms and Conditions
- A £250 voucher will be paid for every health and safety professional that is recommended and placed through Hays
- To be eligible for the vouchers the referral must complete 12 weeks in a permanent role
- The value will be paid in vouchers and not cash
- Excludes candidates currently registered with Hays or have worked through Hays in the last 12 months
- Referrals must be made to Hays before the referred person registers with Hays - referrals made at a later stage will not be valid
- The referral must of worked the 12 week period before the vouchers can be claimed
- We can only accept referrals for people eligible to work in the UK
- Once your friend successfully completes their qualifying period please contact your local office to receive your vouchers
- Hays reserves the right to offer an alternative reward of the same value at any time
- Only Hays Health and Safety is participating in this scheme
- Hays' decision is final
Content_multi_refer_a_friend_RH_navigation_RHModule
Content_multi_search_for_jobs_RHModule
Job search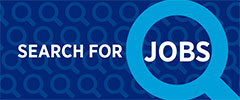 Looking for a new role? Search here for your ideal job or get in touch with one of our expert consultants.
Content_multi_office_locator_RHmodule
Contact us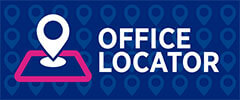 Hays has offices across the whole of the UK. Contact us to discuss your employment needs.
Content_multi_find_out_more_RHModule
Find out more
Search for jobs
Find your next career move.
---
Register a job
Search through hundreds of candidates to find your next employee or employees.
---
Employer Services
Explore our key services which will help provide you with an effective talent strategy.
---
Resources
From whitepapers to reports, get the resources you need for all of your recruitment or job searching needs.
---
Join us at our events
We are dedicated to creating opportunities for professionals and industry leaders to share their insights.
---
View our blogs
Take a look at our blog section for further insight and advice.