HaysSEOFriendlyURL
Over 90% of professionals believe technology is changing their workplace and everyday lives for the better

Workers are more interested in using the latest technology in the workplace than in everyday life

39% believe automation offers more opportunities to add greater "human value" to an organisation now

Close to three-quarters (73%) of professionals say they have an open mindset towards digital transformation in the workplace
UK workers are optimistic about the opportunities technology will create in the future as over 90% believe it is changing their workplace and everyday lives for the better.
Professionals in the UK stand ready to embrace automation, as findings from over 14,500 respondents in the Hays What Workers Want 2019 Report reveal that they are interested in using the latest digital technology both in everyday life (70%) and even more so in the workplace (80%). This is echoed by close to three-quarters (73%) of professionals who say they have an open mindset towards digital transformation.
Further, more than four in five (86%) of respondents are embracing automation in the workplace and almost all (93%) believe that it is changing their working lives for the better. Almost as many believe the same for their everyday lives (92%).
When rating their understanding and ability to use the latest digital technology in the workplace, C-suite staff are most likely to rate themselves as experts (31%) compared to junior level staff (22%). There are notable generational differences too, as over a third (36%) of Generation Z consider themselves experts at using the latest digital technology in the workplace, compared to just 18% of Baby Boomers.
Tasks are changing with a greater focus on analytical skills
Workers are observing the impact automation is having on tasks carried out by their team, as 29% said the type of tasks have changed. 15% of professionals say their tasks have decreased, with over a third (36%) believing these to be administrative tasks. On the other hand, 12% said their tasks, specifically analytical tasks (21%), have increased.
Despite noticeable changes to tasks, professionals feel positive about the opportunities automation will bring. Over a third (39%) of respondents feel that automation offers more opportunities to add greater "human value" to an organisation now. More employers than employees felt this was the case (43% versus 36%). Overall, nearly half of respondents (48%) were optimistic about the opportunities in the future, which will come about as a result of automation.
Simon Winfield, Managing Director of Hays UK & Ireland, said: "Our findings show that professionals are more enthusiastic to use digital technology at work than in their personal lives. They are also of the opinion that automation within the workplace should be embraced – it certainly isn't a case that workers are worried about robots taking over their jobs.
​Encouragingly, workers believe that automation allows them to contribute more value to an organisation and agree with their employers that successful implementation requires a positive attitude and openness to change. While employers recognise the importance of having an open culture where people are able to adapt to change, adequate training and better clarity on the benefits of automation will ensure employees stay optimistic about increasing automation in the workplace."
For more information visit: www.hays.co.uk/what-workers-want
-Ends-
About the research:
The survey on which the report is based was carried out in Spring 2019 and received over 14,500 responses and completed by professionals from across the UK, working across a range of industry sectors.
For more information contact:
Helen Flannery, PR Manager, Hays
T: +44 (0) 203 0400 282
M: +44 (0)75 5579 70401
About Hays
Hays plc (the "Group") is a leading global professional recruiting group. The Group is the expert at recruiting qualified, professional and skilled people worldwide, being the market leader in the UK and Asia Pacific and one of the market leaders in Continental Europe and Latin America. The Group operates across the private and public sectors, dealing in permanent positions, contract roles and temporary assignments. As at 31 December 2018 the Group employed 11,700 staff operating from 262 offices in 33 markets across 20 specialisms. For the year ended 30 June 2018:
– the Group reported net fees of £1.072 billion and operating profit (pre-exceptional items) of £243.4 million;
– the Group placed around 77,000 candidates into permanent jobs and around 244,000 people into temporary assignments;
– 19% of Group net fees were generated in Australia & New Zealand, 26% in Germany, 24% in United Kingdom & Ireland and 31% in Rest of World (RoW);
– the temporary placement business represented 58% of net fees and the permanent placement business represented 42% of net fees;
– Hays operates in the following countries: Australia, Austria, Belgium, Brazil, Canada, China, Colombia, Chile, the Czech Republic, Denmark, France, Germany, Hungary, India, Ireland, Italy, Japan, Luxembourg, Malaysia, Mexico, the Netherlands, New Zealand, Poland, Portugal, Romania, Russia, Singapore, Spain, Sweden, Switzerland, UAE, the UK and the USA
Content_multi_office_locator_RHmodule
Contact us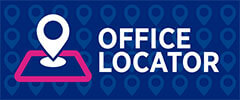 Hays has offices across the whole of the UK. Contact us to discuss your employment needs.
Content_multi_find_out_more_RHModule
Find out more
Search for jobs
Find your next career move.
---
Register a job
Search through hundreds of candidates to find your next employee or employees.
---
Employer Services
Explore our key services which will help provide you with an effective talent strategy.
---
Resources
From whitepapers to reports, get the resources you need for all of your recruitment or job searching needs.
---
Join us at our events
We are dedicated to creating opportunities for professionals and industry leaders to share their insights.
---
View our blogs
Take a look at our blog section for further insight and advice.