Over three-quarters of employers say they are prepared for a phased return to workplace settings
Over three quarters (76%) of organisations say they are prepared for a phased return to workplace settings

44% of e

mployers expect some of their workforce to return to workplace settings when permitted, whilst a fifth (20%) say it is too early to plan a return

Close to half (45%) of workers expect to see re

mote working continue after lockdown
Over three quarters (76%) of organisations say they are prepared for a phased return to workplace settings according to a new research by recruiting experts, Hays.
Based on a survey of over 16,200 UK employers and professionals, Hays found that whilst 44% of employers expect some of their staff to return to workplace settings, a fifth (30%) say it is too early to plan a return. A quarter (25%) of employers in Greater London say it is too early to plan a return to the workplace, above all other regions in the UK.
Employers expect to be challenged by remote working agreements
As the transition back to workplace settings is set to begin first for construction and manufacturing businesses, employers expect the greatest accompanying challenge to be organising remote working agreements (22%) as staff are likely to be split working from the office and working from home, dependent on office size, location and personal preference.
Expected challenges match up to the long-term changes employers are planning to make to their workplace as a result of the coronavirus outbreak. Over two-fifths (44%) of organisations are planning to change their flexible working policies, over a third (34%) expect to keep new communication and collaboration tools and over a fifth (23%) expect to both change their team structures and change their communications approach.
Close to a fifth (19%) expect to eventually reduce their office space, and 18% expect to increase their investment in technology.
Simon Winfield, Managing Director of Hays UK & Ireland, comments: "Over three-quarters of organisations say they are prepared for a phased return to workplace settings, having had more time to consider their approach in contrast to the swift exit from the workplace that many employers experienced. There's lots for employers to tackle over the coming weeks and it is positive they are already on the front foot.
Alongside considerable health and safety measures, many employers will need to put together remote working arrangements and new policies, which will likely see an enhanced hybrid model of working on a scale that's never been seen before. It's clear that employees are showing more of a propensity to want to work from home more often, regardless of how long we remain in lockdown, so organisations need to put their focus here going forward, along with a greater focus on wellbeing."
For more information contact:
Helen Flannery, PR Manager, Hays
T: +44 (0) 203 0400 282
M: +44 (0)75 5579 70401
Content_multi_office_locator_RHmodule
Contact us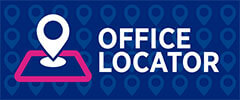 Hays has offices across the whole of the UK. Contact us to discuss your employment needs.
Content_multi_find_out_more_RHModule
Find out more
Search for jobs
Find your next career move.
---
Register a job
Search through hundreds of candidates to find your next employee or employees.
---
Employer Services
Explore our key services which will help provide you with an effective talent strategy.
---
Resources
From whitepapers to reports, get the resources you need for all of your recruitment or job searching needs.
---
Join us at our events
We are dedicated to creating opportunities for professionals and industry leaders to share their insights.
---
View our blogs
Take a look at our blog section for further insight and advice.