Over half of jobseekers look for clear commitment to diversity and inclusion from employers, survey finds
More than half (58%) of professionals look for an organisation's diversity and inclusion policies when researching a potential new employer, according to findings from 5,200 respondents in the Hays Diversity & Inclusion 2019 report.
Many professionals agree that a visible commitment to diversity would have a significant impact on attracting more diverse candidates, but close to two-thirds (62%) find it hard or extremely hard to find evidence of these commitments.
Professionals who look for this commitment most are those who work in business and professional services (67%), banking (67%) and education (63%).
Younger workers care more about commitment
A commitment to diversity and inclusion is more of a priority to younger professionals, as just under two thirds (65%) of those aged 25 years and under said they look for this when researching a potential new employer. Fewer jobseekers over 55 years said they also look for this commitment (55%).
The survey also found that professionals in more senior positions place importance of profiling a commitment to diversity and inclusion in recruitment materials than those less senior. Almost three quarters (72%) of respondents at manager level or above said doing this would have a positive impact, compared to 66% at junior level.
Although younger jobseekers care more about seeing a commitment to diversity and inclusion when researching a potential new employer, more experienced professionals recognise its potential in attracting a diverse range of talent.
Language and website also important to attract diverse candidates
In addition to displaying a commitment to diversity and inclusion, the survey also found that eliminating language bias is key to attracting diverse candidates. Over three quarters (76%) of respondents believe that using unbiased language to describe vacancies and culture would have a positive impact, despite only 55% of respondents saying their organisation does this. Even fewer (42%) say their organisation has clearly defined, unbiased tone of voice guidelines.
Ensuring that a website or careers site effectively captures and accurately represents workplace culture was another area identified as impacting attraction of diverse candidates. While 74% said this would have a positive impact, only 44% agree that it actually happens at their organisation.
Yvonne Smyth, Group Head of Equality, Diversity and Inclusion, said: "Our findings highlight a clear gap where employers are not appealing to a diverse talent pool when hiring. As so many candidates, particularly those new to the workforce, are looking for a clear commitment to diversity and inclusion from a potential employer, organisations are encouraged to take measures such as eliminating their language bias and promoting their commitment to fostering a diverse workplace via their website.
We know that a more diverse workforce and inclusive workplace offer advantages such as improved customer orientation and service, innovation, productivity and more, so recruiting diverse talent and demonstrating your commitment to an inclusive workplace has never been more important for today's employers."
-Ends-
For more information contact:
Helen Flannery, PR Manager, Hays
T: +44 (0) 203 0400 282
M: +44 (0)75 5579 70401
About the research
The research was carried out in Spring 2019 and is based on a survey of over 5,200 employers and employees from across the UK, from a range of key demographics, industries and sectors.
About Hays
Hays plc (the "Group") is a leading global professional recruiting group. The Group is the expert at recruiting qualified, professional and skilled people worldwide, being the market leader in the UK and Asia Pacific and one of the market leaders in Continental Europe and Latin America. The Group operates across the private and public sectors, dealing in permanent positions, contract roles and temporary assignments. As at 30 June 2019 the Group employed 11,500 staff operating from 265 offices in 33 markets across 20 specialisms. For the year ended 30 June 2019:
– the Group reported net fees of £1,129.7 billion and operating profit (pre-exceptional items) of £248.8 million;
– the Group placed around 81,000 candidates into permanent jobs and around 254,000 people into temporary assignments;
– 18% of Group net fees were generated in Australia & New Zealand, 27% in Germany, 23% in United Kingdom & Ireland and 32% in Rest of World (RoW);
– the temporary placement business represented 57% of net fees and the permanent placement business represented 43% of net fees;
– Hays operates in the following countries: Australia, Austria, Belgium, Brazil, Canada, China, Colombia, Chile, the Czech Republic, Denmark, France, Germany, Hungary, India, Ireland, Italy, Japan, Luxembourg, Malaysia, Mexico, the Netherlands, New Zealand, Poland, Portugal, Romania, Russia, Singapore, Spain, Sweden, Switzerland, UAE, the UK and the USA
Content_multi_office_locator_RHmodule
Contact us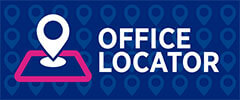 Hays has offices across the whole of the UK. Contact us to discuss your employment needs.
Content_multi_find_out_more_RHModule
Find out more
Search for jobs
Find your next career move.
---
Register a job
Search through hundreds of candidates to find your next employee or employees.
---
Employer Services
Explore our key services which will help provide you with an effective talent strategy.
---
Resources
From whitepapers to reports, get the resources you need for all of your recruitment or job searching needs.
---
Join us at our events
We are dedicated to creating opportunities for professionals and industry leaders to share their insights.
---
View our blogs
Take a look at our blog section for further insight and advice.