How to impress in your video interview: advice from recruiting experts
Interviewing for a new role via video is only increasing, according to recruiting experts, Hays, as our world of work evolves in rapidly changing times.
According to Karen Young, Director at Hays, "for some, the perceived lack of real interpersonal interaction during a video interview can be a cause for anxiety. It's important that you counter this and other unconventional aspects of a video interview by making some necessary adjustments to your interview style."
Here, Karen lays out her three top tips for impressing a potential employer in a video interview.
Prepare everything in good time
"Make sure you avoid any embarrassing technical difficulties by installing the necessary programs and software in good time - and that you also know what to do if it goes wrong", suggests Karen. "Test your connection and video software plenty of times beforehand by making some practice calls to check sound and picture quality. Your interviewer will likely have a busy schedule and won't be very impressed if you have to keep re-dialling in."
"A good recruitment consultant will help you prepare for the interview and advise you on the kind of questions you are likely to be asked, but it's really up to you to make sure the technology doesn't falter."
Get comfortable over video
"It's important that you're comfortable looking into a camera and speaking into a microphone", says Karen. "Avoid the temptation of looking at your own image on the screen, and instead look into the camera to make eye contact with the interviewer. Don't forget to smile too - it goes a long way to building rapport."
Karen also recommends making the interview format suit you: "If you get stuck on a question, ask if you can move on and come back to this when you have gathered your thoughts. Silences can be difficult when you aren't in the same room, so try rehearsing with a family member or friend to minimise awkward pauses when you are delivering your response."
Project confidence and stay calm
"Remaining professional, staying relaxed and keeping calm will help you to answer the questions accurately. Where video interviews may cause a delay in the flow of conversation, it is best to wait and ensure your interviewer has finished their question to stop any confusion and keep your interview on track.
When it comes to confidence, body language is key, according to Karen. "Confidence is even more of a decisive factor in video interviews than it is during regular face-to-face interviews. Without the encouragement of your self-assured body language, the interviewer might have difficulty reading you. Leave them in no doubt by trying to communicate confidently at all times."
Finally, Karen advises jobseekers not to panic if your video interview is disrupted, your signal breaks up or you lose connection. "In this instance, it is usually best to restart the call. Quickly contact your interviewer to update them- they'll understand it is out of your control, so try not to worry and keep your composure."
For more information contact:
Helen Flannery, PR Manager, Hays
T: +44 (0) 203 0400 282
M: +44 (0)75 5579 70401
Content_multi_office_locator_RHmodule
Contact us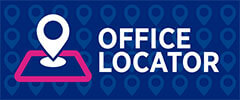 Hays has offices across the whole of the UK. Contact us to discuss your employment needs.
Content_multi_find_out_more_RHModule
Find out more
Search for jobs
Find your next career move.
---
Register a job
Search through hundreds of candidates to find your next employee or employees.
---
Employer Services
Explore our key services which will help provide you with an effective talent strategy.
---
Resources
From whitepapers to reports, get the resources you need for all of your recruitment or job searching needs.
---
Join us at our events
We are dedicated to creating opportunities for professionals and industry leaders to share their insights.
---
View our blogs
Take a look at our blog section for further insight and advice.