Hays named as one of the top ten graduate employers by TheJobCrowd
Hays, the leading recruiting expert, has been named in the top ten as part of TheJobCrowd's Top 100 Graduate Employers.
Hays placed 9th in the top 100 list, climbing from 11th last year, which features both small and large companies.
TheJobCrowd Awards are based solely on the input of employees, who rate aspects of the company including training and career progression opportunities, company culture and enjoyment of the job.
The ranking comes as Hays was named 15th in the list of the top 100 undergraduate employers as part of the National Undergraduate Employability (NUE) Awards 2020.
Roop Bhumbra, Head of Talent Development, Hays UK & Ireland, said: "We are very proud to once again feature within the top 100 graduate employers list, climbing two positions from our ranking last year. We are pleased that so many of our graduates have taken the time to provide positive comments on their experience of working at Hays. We provide extensive training for our graduates to help them progress their careers, so we are grateful that it is recognised."
To find out more about working at Hays visit careers.hays.co.uk
For more information contact:
Helen Flannery, PR Manager, Hays
T: +44 (0) 203 0400 282
M: +44 (0)75 5579 70401
Content_multi_office_locator_RHmodule
Contact us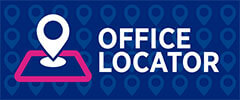 Hays has offices across the whole of the UK. Contact us to discuss your employment needs.
Content_multi_find_out_more_RHModule
Find out more
Search for jobs
Find your next career move.
---
Register a job
Search through hundreds of candidates to find your next employee or employees.
---
Employer Services
Explore our key services which will help provide you with an effective talent strategy.
---
Resources
From whitepapers to reports, get the resources you need for all of your recruitment or job searching needs.
---
Join us at our events
We are dedicated to creating opportunities for professionals and industry leaders to share their insights.
---
View our blogs
Take a look at our blog section for further insight and advice.