Hays Financial Markets named most effective recruitment team in Compliance Register Awards

12 December 2016
Hays Financial Markets has been named the Most Effective Recruitment Team in the Financial Services and Banking categories at the Compliance Register Platinum Awards 2016.
The financial crime and compliance team from Hays Financial Markets picked up the two awards at a ceremony held at The Lancaster London on 1 December, which also raised funds for charity.
Commenting on the award win Carolyn Dickason, Director at Hays Financial Markets, said: "We were delighted to receive two awards at this prestigious ceremony and to be recognised for our service to the compliance and regulation community. To have been voted for in both these categories by those in the industry is testament to our commitment to providing the very best recruitment services to our clients and candidates in compliance."
Ben Goh, Chairman of The Compliance Register, said: "Hays won the popular vote in terms of recruitment for financial services generally and for banking specifically. This is a great achievement and demonstrates the high regard of the industry for Hays."
For more information about Hays Financial Markets please visit: www.hays.co.uk/financial-markets
-ends-
About Hays
Hays plc (the "Group") is a leading global professional recruiting group. The Group is the expert at recruiting qualified, professional and skilled people worldwide, being the market leader in the UK and Asia Pacific and one of the market leaders in Continental Europe and Latin America. The Group operates across the private and public sectors, dealing in permanent positions, contract roles and temporary assignments. As at 30 June 2016 the Group employed 9,214 staff operating from 252 offices in 33 countries across 20 specialisms. For the year ended 30 June 2016:
the Group reported net fees of £810.3 million and operating profit (pre-exceptional items) of £181 million;
the Group placed around 67,000 candidates into permanent jobs and around 220,000 people into temporary assignments;
22% of Group net fees were generated in Asia Pacific, 45% in Continental Europe & RoW (CERoW) and 33% in the United Kingdom & Ireland;
the temporary placement business represented 58% of net fees and the permanent placement business represented 42% of net fees;
Hays operates in the following countries: Australia, Austria, Belgium, Brazil, Canada, Colombia, Chile, China, the Czech Republic, Denmark, France, Germany, Hong Kong, Hungary, India, Ireland, Italy, Japan, Luxembourg, Malaysia, Mexico, the Netherlands, New Zealand, Poland, Portugal, Russia, Singapore, Spain, Sweden, Switzerland, UAE, the UK and the USA
Content_multi_office_locator_RHmodule
Contact us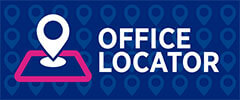 Hays has offices across the whole of the UK. Contact us to discuss your employment needs.
Content_multi_find_out_more_RHModule
Find out more
Search for jobs
Find your next career move.
---
Register a job
Search through hundreds of candidates to find your next employee or employees.
---
Employer Services
Explore our key services which will help provide you with an effective talent strategy.
---
Resources
From whitepapers to reports, get the resources you need for all of your recruitment or job searching needs.
---
Join us at our events
We are dedicated to creating opportunities for professionals and industry leaders to share their insights.
---
View our blogs
Take a look at our blog section for further insight and advice.