Hays awarded CICMQ accreditation for quality in credit management

24 November 2016

Hays, the leading recruiting expert, has been awarded the Chartered Institute of Credit Management (CICM) CICMQ quality accreditation, recognising commitment to quality, continuous improvement and best practice in credit management.
The accreditation follows an assessment by the CICM in which the Hays credit management department was assessed against six key areas including credit policy, compliance, customer service and developing staff.
John Harrington, Finance Director at Hays UK & Ireland said: "We are proud to have been awarded this benchmark of high standards in credit. At Hays we are committed to continuously improving our credit processes and improving efficiency in credit management and so we are delighted to have received the CICMQ accreditation in recognition of our success in upholding quality standards in credit."
Philip King, Chief Executive of the CICM said: "Hays has demonstrated excellence in its credit management team and practices and is to be congratulated on its achievement. The company joins a growing list of best-in-class businesses that have sought and attained CICMQ accreditation as the benchmark for quality in its people and operations, and to demonstrate its commitment to continuous improvement and professional development."
-ends-
For further press information contact:

Kathryn Iacono
T. 0203 0400 282
E. kathryn.iacono@hays.com
About Hays
Hays plc (the "Group") is a leading global professional recruiting group. The Group is the expert at recruiting qualified, professional and skilled people worldwide, being the market leader in the UK and Asia Pacific and one of the market leaders in Continental Europe and Latin America. The Group operates across the private and public sectors, dealing in permanent positions, contract roles and temporary assignments. As at 30 June 2016 the Group employed 9,214 staff operating from 252 offices in 33 countries across 20 specialisms. For the year ended 30 June 2016:
– the Group reported net fees of £810.3 million and operating profit (pre-exceptional items) of £181 million;
– the Group placed around 67,000 candidates into permanent jobs and around 220,000 people into temporary assignments;
– 22% of Group net fees were generated in Asia Pacific, 45% in Continental Europe & RoW (CERoW) and 33% in the United Kingdom & Ireland;
– the temporary placement business represented 58% of net fees and the permanent placement business represented 42% of net fees;
– Hays operates in the following countries: Australia, Austria, Belgium, Brazil, Canada, Colombia, Chile, China, the Czech Republic, Denmark, France, Germany, Hong Kong, Hungary, India, Ireland, Italy, Japan, Luxembourg, Malaysia, Mexico, the Netherlands, New Zealand, Poland, Portugal, Russia, Singapore, Spain, Sweden, Switzerland, UAE, the UK and the USA
Content_multi_office_locator_RHmodule
Contact us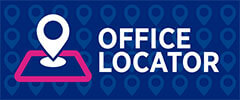 Hays has offices across the whole of the UK. Contact us to discuss your employment needs.
Content_multi_find_out_more_RHModule
Find out more
Search for jobs
Find your next career move.
---
Register a job
Search through hundreds of candidates to find your next employee or employees.
---
Employer Services
Explore our key services which will help provide you with an effective talent strategy.
---
Resources
From whitepapers to reports, get the resources you need for all of your recruitment or job searching needs.
---
Join us at our events
We are dedicated to creating opportunities for professionals and industry leaders to share their insights.
---
View our blogs
Take a look at our blog section for further insight and advice.