Hays and Empact Ventures to expand Super Connect series for start-ups across the UK and Ireland
Hays, the leading recruiting experts and global super connectors Empact Ventures are set to expand their support to tech start-ups and scale-ups in a series of 12 unique events across the UK and Ireland.
The Super Connect Series brings together the best emerging tech start-ups and scale-ups with decision-makers at corporates, brands, SMEs, non-profits, investors, grant bodies and funding providers to explore collaboration and funding support based on mutual need.
The events will be run as part of a regional roadshow in 12 cities and towns across the UK and Ireland from October 2019 to June 2020 following a successful pilot in five areas including Bournemouth, Bristol, London, Cambridge and Leeds.
Each local event combines a series of tech talks with a range of innovative pitches from tech start-ups and scale-ups all powered by a unique match-making process to connect people based on mutual need during and after the day through its team of Super Connectors. The event themes include Artificial Intelligence (AI), Internet of Things (IoT), FinTech, Cyber Security, MedTech, RetailTech and Fibre Network / 5G, AR/VR amongst others.
The Super Connect Series exists to address the challenge people face when attending events in identifying the right people to meet and understanding if they are potentially interested in their organisation, project or venture. More so, it is focused on supporting smaller companies to be given the opportunity to work with larger ones and access a wider range of funding sources at a local to national level.
Kosta Mavroulakis, Founder and CEO of Empact Ventures said: "While tech start-ups and scale-ups have access to an abundance of investment opportunities in the UK, they still face the challenge of securing new business development and a blended range of funding opportunities. For larger organisations and funding providers they often face the challenge of meeting many smaller tech companies before they find the gems that fit their sweet spot for the purposes of their innovation sourcing, business development and/or funding purposes.
In both cases, our goal is to bring people together to explore collaboration in a mutually beneficial manner that creates aggregate economic and/or social impact. Empact Ventures and Hays UK & I are both super connectors of technology and people respectively who are committed to supporting the growth of small to large organisations, and it is for this reason why we co-designed the Super Connect Series".
James Milligan, Director of Hays Digital Technology, commented: "We are confident that by working in partnership with Empact Ventures on the new Super Connect series, the initiative will encourage professionals with a passion for technology, to better engage, connect and collaborate with others within the industry. The events are a unique opportunity for start-ups and scale-ups to access businesses and decision makers who can help them take their start-up to the next level.
Our Digital Technology business across the UK is now engaging more with smaller tech companies than it ever has before. Providing quality insight and advice to organisations of all sizes on skills, recruitment trends and workforce planning within the technology industry is a priority for us and our research and reports, like the Hays UK Salary and Recruiting Trends 2019 Guide aid in supporting our expertise."
The pilot and upcoming events are sponsored locally by corporates and brands (e.g. Microsoft, Barclays Eagle Labs, City Fibre, Dee Set Logistics), SMEs (e.g. Future Kings, Linkilaw), non-profit organisations (e.g. The National Institute for Health Research Surgical MedTech Co-operative and UnLtd), and key ecosystem builders (e.g. Dorset LEP, Enterprise M3, NDRC, TechSolent).
They are backed by a range of partners across the UK including funding providers (e.g. Seedrs, Angels Den, BizBritain), workspace providers (e.g. eOffice, The Werks Group), universities (e.g. Bournemouth University, Solent University) and other ecosystem facilitators (e.g. GEN UK, Global Entrepreneurship Week UK, AI Tech North, Boardroom Advisors) and others (e.g. Synap, UGenie)
The Super Connect Series will run in the following cities and towns:
17th October 2019 - Super Connect

Manchester

(AI, FinTech & Cyber)
14th November 2019 - Super Connect London (AI & MedTech)
20th November 2019 - Super Connect Bournemouth (MedTech & AI)
27th November 2019 - Super Connect Southampton (AI, IoT & FinTech)
29th January 2020 - Super Connect Leeds (AI & MedTech)
11th February 2020 - Super Connect Birmingham (AI, RetailTech, Cyber Security)
11th March 2020 - Super Connect Milton Keynes (AI & IoT)
29th April 2020 - Super Connect Cardiff (AI)
6th May 2020 - Super Connect Edinburgh (AI, Smart Cities, MedTech)
12th May 2020 - Super Connect Dublin (AI, FinTech, Cyber)
14th May 2020 - Super Connect Belfast (AI, IoT & Cyber Security)
4th June 2020 - Super Connect Basingstoke (AI)
If you would like to attend a local event, please register at www.superconnectseries.com
-Ends-
For more information contact:
Helen Flannery, PR Manager, Hays
T: +44 (0) 203 0400 282
M: +44 (0)75 5579 70401
Kosta Mavroulakis, CEO, Empact Ventures
M: +44 (0)7731 768769
About Hays
Hays plc (the "Group") is a leading global professional recruiting group. The Group is the expert at recruiting qualified, professional and skilled people worldwide, being the market leader in the UK and Asia Pacific and one of the market leaders in Continental Europe and Latin America. The Group operates across the private and public sectors, dealing in permanent positions, contract roles and temporary assignments. As at 30 June 2019 the Group employed 11,500 staff operating from 265 offices in 33 markets across 20 specialisms. For the year ended 30 June 2019:
– the Group reported net fees of £1,129.7 billion and operating profit (pre-exceptional items) of £248.8 million;
– the Group placed around 81,000 candidates into permanent jobs and around 254,000 people into temporary assignments;
– 18% of Group net fees were generated in Australia & New Zealand, 27% in Germany, 23% in United Kingdom & Ireland and 32% in Rest of World (RoW);
– the temporary placement business represented 57% of net fees and the permanent placement business represented 43% of net fees;
– Hays operates in the following countries: Australia, Austria, Belgium, Brazil, Canada, China, Colombia, Chile, the Czech Republic, Denmark, France, Germany, Hungary, India, Ireland, Italy, Japan, Luxembourg, Malaysia, Mexico, the Netherlands, New Zealand, Poland, Portugal, Romania, Russia, Singapore, Spain, Sweden, Switzerland, UAE, the UK and the USA
About Empact Ventures
Empact Ventures are global super connectors who deliver unique startup initiatives, scout for world class innovation and support the growth of startups to scale-ups by:
Co-designing local to international initiatives with the public sector and private sector
Scout innovation and funding deal flow for these organisations that meet their requirements
Open the right doors at the right time to the right people, opportunities and resources for tech startups, SMEs, corporates and NGOs
For more information, visit www.empact-ventures.co
Content_multi_office_locator_RHmodule
Contact us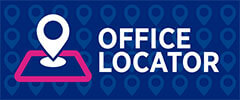 Hays has offices across the whole of the UK. Contact us to discuss your employment needs.
Content_multi_find_out_more_RHModule
Find out more
Search for jobs
Find your next career move.
---
Register a job
Search through hundreds of candidates to find your next employee or employees.
---
Employer Services
Explore our key services which will help provide you with an effective talent strategy.
---
Resources
From whitepapers to reports, get the resources you need for all of your recruitment or job searching needs.
---
Join us at our events
We are dedicated to creating opportunities for professionals and industry leaders to share their insights.
---
View our blogs
Take a look at our blog section for further insight and advice.