Degree students in Manchester receive top career advice from Hays at Manchester City
Thirteen 1st year students from the Manchester City Community Football Coaching BSc degree course recently received some top career advice as part of a joint initiative by recruiting experts Hays and Manchester City.
Hays is the Official Recruitment Partner of Manchester City and took the opportunity to run an employability session at the City Football Academy, the club's elite training and youth development centre.
The first-year students were able to take part in an employability session prepared by Jenny Lampkin from Hays Education who demonstrated how pupils can write their first CV and identify what skills they will need to consider developing for future employment. The employability session is one of many Hays has ran with students and pupils in the North West over the past few years, alongside Manchester City.
"The day was a great opportunity to provide pupils with practical advice such as CV writing, skills development and interview tips", said Jenny Lampkin, Senior Business Manager at Hays Education in the North West.
"Students at the beginning of their degree courses are at a key point in their development and it's important they are armed with practical employment skills that they can use whilst studying and after graduating."
Mike Green, Head of City in the Community, commented: "We are really pleased to again have hosted a series of employability sessions delivered by Hays at the City Football Academy. The sessions are a great opportunity for us to equip students from our educational courses with the right skills to help them in their future careers and exemplifies the unique activations we have been delivering with Hays."
For more information contact:
Helen Flannery, PR Manager, Hays
T: +44 (0) 203 0400 282
Content_multi_office_locator_RHmodule
Contact us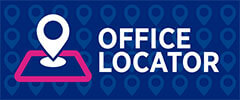 Hays has offices across the whole of the UK. Contact us to discuss your employment needs.
Content_multi_find_out_more_RHModule
Find out more
Search for jobs
Find your next career move.
---
Register a job
Search through hundreds of candidates to find your next employee or employees.
---
Employer Services
Explore our key services which will help provide you with an effective talent strategy.
---
Resources
From whitepapers to reports, get the resources you need for all of your recruitment or job searching needs.
---
Join us at our events
We are dedicated to creating opportunities for professionals and industry leaders to share their insights.
---
View our blogs
Take a look at our blog section for further insight and advice.