Career opportunities are unequal as a result of mental health
Close to half (49%) of professionals believe there is unequal access to career progression opportunities because of mental health

Over a quarter (26%) of people with a history of mental health conditions say this has affected their chance of being selected for a job

60% of people who have ever had a mental health condition are uncomfortable providing information on their mental health status as part of a job application

Professionals at the beginning of their career are more likely to be experiencing or have experienced a mental health condition
Ahead of World Mental Health Day on October 10, findings from a survey of over 5,200 professionals and employers have revealed that career progression opportunities are vastly unequal as a result of mental health.
The survey by recruiting experts, Hays found that when asked if respondents had the same opportunities as others in their organisation, the highest perceptions of unequal access to career progression opportunities were attributed to mental health, ahead of factors like age, disability or ethnicity.
Alongside career progression, over a quarter (26%) of people with a history of mental health conditions say this has affected their chance of being selected for a job. 60% of people who have ever had a mental health condition are also uncomfortable providing information on their mental health status when applying for a job.
The survey also highlighted disadvantages with regards to equal pay and mental health as 29% of respondents felt pay was not equal when taking mental health into account. This was more apparent in the public sector as a third of respondents felt pay was unequal compared to 28% in the private sector.
Generational and regional divide in those experiencing mental health conditions
The results show a clear disparity in professionals' experience of mental health conditions. Overall across the UK, a quarter of professionals say they currently have or have experienced a mental health condition and notably, professionals at the beginning of their careers are more likely to be experiencing or have experienced a mental health condition.
29% of graduates and 30% of junior employees say they have experienced a mental health condition, compared to 20% of directors and 16% of C-suite staff. Disparity across seniorities also reflects divides across generations, as close to two-fifths (39%) of those 25 and under say they have experienced a mental health condition compared to 22% of those aged 55+.
There are differences in experiences of mental health conditions regionally too, as a fifth of professionals working in London say they have experienced a mental health condition, compared to over a third (35%) of professionals in Wales. For professionals working in the North East, 32% said this was the case compared to 21% in the West Midlands.
Yvonne Smyth, Group Head of Diversity and Inclusion, commented: "It's clear from our research that experience of mental health conditions is becoming more apparent and as such employers need to step up to negate the concerns employees have around unequal access to career progression linked with mental health.
Structured career progression plans for all professionals regardless of age, gender, ethnicity, disability, sexual orientation or mental health history can help address this - and support everybody, regardless of background, to achieve their full potential within an organisation.
For employers, it may be small steps initially, such as talking more openly about mental health and what resources are available, or ensuring managers have access to training in order to better spot signs of mental ill health."
-Ends-
For more information contact:
Helen Flannery, PR Manager, Hays
T: +44 (0) 203 0400 282
M: +44 (0)75 5579 70401
About the research
The research was carried out in Spring 2019 and is based on a survey of over 5,200 employers and employees from across the UK, from a range of key demographics, industries and sectors.
About Hays
Hays plc (the "Group") is a leading global professional recruiting group. The Group is the expert at recruiting qualified, professional and skilled people worldwide, being the market leader in the UK and Asia Pacific and one of the market leaders in Continental Europe and Latin America. The Group operates across the private and public sectors, dealing in permanent positions, contract roles and temporary assignments. As at 30 June 2019 the Group employed 11,500 staff operating from 265 offices in 33 markets across 20 specialisms. For the year ended 30 June 2019:
– the Group reported net fees of £1,129.7 billion and operating profit (pre-exceptional items) of £248.8 million;
– the Group placed around 81,000 candidates into permanent jobs and around 254,000 people into temporary assignments;
– 18% of Group net fees were generated in Australia & New Zealand, 27% in Germany, 23% in United Kingdom & Ireland and 32% in Rest of World (RoW);
– the temporary placement business represented 57% of net fees and the permanent placement business represented 43% of net fees;
– Hays operates in the following countries: Australia, Austria, Belgium, Brazil, Canada, China, Colombia, Chile, the Czech Republic, Denmark, France, Germany, Hungary, India, Ireland, Italy, Japan, Luxembourg, Malaysia, Mexico, the Netherlands, New Zealand, Poland, Portugal, Romania, Russia, Singapore, Spain, Sweden, Switzerland, UAE, the UK and the USA
Content_multi_office_locator_RHmodule
Contact us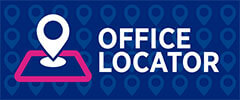 Hays has offices across the whole of the UK. Contact us to discuss your employment needs.
Content_multi_find_out_more_RHModule
Find out more
Search for jobs
Find your next career move.
---
Register a job
Search through hundreds of candidates to find your next employee or employees.
---
Employer Services
Explore our key services which will help provide you with an effective talent strategy.
---
Resources
From whitepapers to reports, get the resources you need for all of your recruitment or job searching needs.
---
Join us at our events
We are dedicated to creating opportunities for professionals and industry leaders to share their insights.
---
View our blogs
Take a look at our blog section for further insight and advice.