Automation is a missed opportunity when hiring

Close to half (48%) of employees would be attracted to work for an organisation that was investing in automation, or has plans to do so

Yet, organisations are failing to promote their investment in automation to potential job candidates

Nearly a quarter (24%) of organisations do not currently promote their technological investment in any way when hiring
Employers are urged to better promote their investment in automation and technology when recruiting to avoid missing out on top talent according to a new report.
The What Workers Want 2019 Report, released by recruiting experts Hays, found that although 70% of organisations are investing in automation, nearly a quarter (24%) of employers do not currently promote their investment when recruiting.
Nearly half of candidates (48%) would be attracted to work for an organisation that was investing in automation or has plans to do so. Currently, over a third (37%) of organisations say they promote their organisation's investment in digital transformation during interviews, a third (34%) said they promote on their website and over a quarter (27%) do so in job ads.
The research comes as employers are struggling with skills shortages across several sectors, with nearly two thirds (58%) of employers saying they lack the skills to implement automation amongst existing staff, whilst over a third (39%) say they are experiencing moderate to severe skills shortages when hiring.
Staff in the private sector are slightly more interested in working for an organisation that is investing in digital transformation, at 50% compared to 43% of workers in the public sector. Over half (51%) of professionals currently working in very large organisations are more likely to want to work for an employer who is investing in digital transformation, more so than 42% of professionals currently working in small organisations.
Of the respondents who said they wanted to work for an organisation that is investing in digital transformation, over half (56%) expect to be updated about this in an interview, 50% expect to see information in job adverts and 48% also expect to be able to find information on an employer's website. Only 13% expect to find out about digital transformation investment at offer stage, and 17% expect this during onboarding.
Simon Winfield, Managing Director of Hays UK & Ireland, comments: "Employers shouldn't be afraid to promote their investment in digital transformation and automation, in fact they should be shouting about it. Our research found that employees are positive about digital transformation in the workplace and nearly half of UK workers would be attracted to work for an organisation who is investing in these areas.
As employers compete to find talent, they should be promoting their investment at key points in the hiring process, ranging from job ads to the interview stage. By promoting it more heavily they'll open up the talent pool by appealing to workers who rate this investment highly."
-Ends-
For more information contact:
Helen Flannery, PR Manager, Hays
T: +44 (0) 203 0400 282
M: +44 (0)75 5579 70401
About the research:
The survey on which the report is based was carried out in Spring 2019 and received over 14,500 responses and completed by professionals from across the UK, working across a range of industry sectors.
About Hays
Hays plc (the "Group") is a leading global professional recruiting group. The Group is the expert at recruiting qualified, professional and skilled people worldwide, being the market leader in the UK and Asia Pacific and one of the market leaders in Continental Europe and Latin America. The Group operates across the private and public sectors, dealing in permanent positions, contract roles and temporary assignments. As at 30 June 2019 the Group employed 11,500 staff operating from 265 offices in 33 markets across 20 specialisms. For the year ended 30 June 2019:
– the Group reported net fees of £1,129.7 billion and operating profit (pre-exceptional items) of £248.8 million;
– the Group placed around 81,000 candidates into permanent jobs and around 254,000 people into temporary assignments;
– 18% of Group net fees were generated in Australia & New Zealand, 27% in Germany, 23% in United Kingdom & Ireland and 32% in Rest of World (RoW);
– the temporary placement business represented 57% of net fees and the permanent placement business represented 43% of net fees;
– Hays operates in the following countries: Australia, Austria, Belgium, Brazil, Canada, China, Colombia, Chile, the Czech Republic, Denmark, France, Germany, Hungary, India, Ireland, Italy, Japan, Luxembourg, Malaysia, Mexico, the Netherlands, New Zealand, Poland, Portugal, Romania, Russia, Singapore, Spain, Sweden, Switzerland, UAE, the UK and the USA
Content_multi_office_locator_RHmodule
Contact us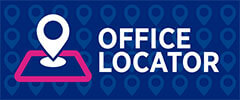 Hays has offices across the whole of the UK. Contact us to discuss your employment needs.
Content_multi_find_out_more_RHModule
Find out more
Search for jobs
Find your next career move.
---
Register a job
Search through hundreds of candidates to find your next employee or employees.
---
Employer Services
Explore our key services which will help provide you with an effective talent strategy.
---
Resources
From whitepapers to reports, get the resources you need for all of your recruitment or job searching needs.
---
Join us at our events
We are dedicated to creating opportunities for professionals and industry leaders to share their insights.
---
View our blogs
Take a look at our blog section for further insight and advice.