5 steps to nail your video interview
As employers adapt their methods of hiring due to changeable working practices, jobseekers will need to be prepared for interviewing remotely. Carmena Wood, Regional Managing Director at recruiting experts, Hays, shares her five tips for jobseekers who are preparing for a video interview.
Set the scene
"Naturally your first thought will probably be where you're going to have your interview", says Carmena. "Decide on which room you will be most comfortable in and where you'll be able to close the door to noise and distractions."
According to Carmena, lighting should be a top priority when setting the scene for a video interview. "The lighting really does matter - make sure it's not turning you into a silhouette if it's behind you or getting in your eyes if it's in front of your face. The interviewer needs to be able to see you clearly, so also remove anything distracting or unprofessional from your background."
Do a trial run
"Don't leave it until the moment you dial in to test your connection. Do a trial the day or so before your interview with a family or friend to check your microphone and camera are both working", Carmena advises.
"This is also a good chance to run through some possible interview questions and answers and get some feedback. The more people you do this with, the more prepared you'll feel."
If you aren't able to enlist the help of someone to run through this with you, Carmena recommends recording yourself on video going through answers to potential interview questions. "It might feel strange doing this, but it's a helpful way to see how your body language and intonation translate over camera while also testing the quality if your sound, lighting and video."
Draft your notes
Like a physical interview, you should be prepared with your CV and some notes for a video interview. "The interviewer won't have a problem with you having some notes during the interview, but they will still expect you to hold eye contact when you're talking", says Carmena.
"Keep your notes brief so they act as a prompt rather than a script, and position them so that they are visible but not directly below or in front of you. The aim is to speak freely while looking at your interviewer but also to be able to quickly refer to your notes so you cover all of your key points."
Maintain professionalism
"Just as you would turn up early to a physical interview, have everything in place at least 10 minutes before your video interview starts", Carmena recommends. "It's just as unprofessional to leave an interviewer waiting online as it is in the interview room."
"While you may be taking the video interview from the comfort of your own home, it also still counts to dress professionally. Not only will this make you look the part, you'll be in the mindset to have a formal conversation."
Keep calm throughout
"Sometimes things don't go to plan and technology fails, but the most important thing is to stay calm if this happens", says Carmena. "How you react when things don't go as planned can reveal how you cope under pressure, and a potential employer will look out for this. Be prepared by making sure you have alternative contact details in case you need to switch over to a different channel."
For more information contact:
Helen Flannery, PR Manager, Hays
T: +44 (0) 203 0400 282
M: +44 (0)75 5579 70401
Content_multi_office_locator_RHmodule
Contact us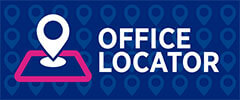 Hays has offices across the whole of the UK. Contact us to discuss your employment needs.
Content_multi_find_out_more_RHModule
Find out more
Search for jobs
Find your next career move.
---
Register a job
Search through hundreds of candidates to find your next employee or employees.
---
Employer Services
Explore our key services which will help provide you with an effective talent strategy.
---
Resources
From whitepapers to reports, get the resources you need for all of your recruitment or job searching needs.
---
Join us at our events
We are dedicated to creating opportunities for professionals and industry leaders to share their insights.
---
View our blogs
Take a look at our blog section for further insight and advice.