Content_multi_local_jobs_Yorkshire_North_MainRegion
Specialist Recruitment in Yorkshire and the North

Seeking advice on finding a new job or help on hiring the best candidates? Our specialist recruitment teams can help. Our experts understand exactly where the best career opportunities are and have an extensive network of contacts in a wide range of sectors including but not limited to Accountancy & Finance and Office Support. For more information on what sectors we specialise in, or to find the perfect job for you, contact your local Hays office today.
Choose your nearest specialist office from the list on the right
Content_multi_key_funnels_PromoBox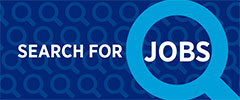 Find a job
Looking for a new role? Search here for your ideal job or get in touch with one of our expert consultants.
Search jobs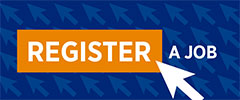 Have a vacancy?
Looking to recruit? Fill in your details here and we'll help you find a candidate.

Post your job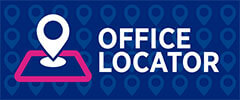 Find your local office
Speak to a recruitment expert at your local Hays office.


Find us
Content_multi_local_jobs_Yorkshire_North_RHModule
Contact your local specialist consultant
---
---
Chesterfield
Accountancy & Finance
01246 232 311
Further Education
01246 400 132
Office Support
01246 563 207
---
Hays - Recruitment Chesterfield
Unit 4
26 Lordsmill Street
Chesterfield
S41 7RW
Mondays to Fridays: 8.30am - 6pm
---
Darlington
Accountancy & Finance
01325 352 911
Office Support
01325 352 458
---
Hays - Recruitment Darlington
2 Beaumont Street
Darlington
DL1 5SZ
Mondays to Fridays: 8.30am - 6pm
---
Doncaster
Accountancy & Finance
01302 247 981
Education
01302 247 983
Office Support
01302 247 982
---
Hays - Recruitment Doncaster
3 Portland Place
Hall Court
Doncaster
DN1 3DF
Mondays to Fridays: 8.30am - 6pm
---
Grimsby
Accountancy & Finance
01472 330 131
Construction & Property
01742 330 133
Office Support
01472 330 130
Procurement & Supply Chain
01472 330 132
---
Hays - Recruitment Grimsby
Ground Floor
Unit 2 Acorn Business Park
Moss Road
Grimsby
DN32 0LT
Mondays to Fridays: 8.30am - 6pm
---
Huddersfield
Accountancy & Finance
01484 432 211
Education
01484 517 968
Office Support
01484 428 455
---
Hays - Recruitment Huddersfield
14 St Georges Square
Huddersfield
HD1 1JF
Mondays to Fridays: 8.30am - 6pm
---
Hull
Accountancy & Finance
01482 225 955
Construction & Property
01482 221 200
Education
01482 227 128
Social Care
01482 211 197
Office Support
01482 222 623
---
Hays - Recruitment Hull
25 South Street
Hull
HU1 3QD
Mondays to Fridays: 8.30am - 6pm
---
---
---
Middlesbrough
Accountancy & Finance
01642 226 716
Construction & Property
01642 244 644
Education
01642 243 503
Office Support
01642 217 817
---
Hays - Recruitment Hull
16-26 Albert Road
Middlesbrough
TS1 1QA
Mondays to Fridays: 8.30am - 6pm
---
Newcastle
Accountancy & Finance
0191 261 3996
Call Centres
0191 261 3990
Construction & Property
0191 222 0044
Education
0191 261 3980
Human Resources
0191 261 8521
IT
0191 261 1349
Office Support
0191 261 3990
Procurement & Supply Chain
0191 261 3985
Social Care
0191 222 0011
---
Hays - Recruitment Newcastle
Kelburn House
7-19 Mosley Street
Newcastle Upon Tyne
NE1 1YE
Mondays to Fridays: 8.30am - 6pm
---
---
Sunderland
Accountancy & Finance
0191 565 9738
Office Support
0191 564 1662
Procurement & Supply Chain
0191 565 9738
Hays - Recruitment Sunderland
17 Fawcett Street
Sunderland
SR1 1RH
Mondays to Fridays: 8.30am - 6pm
---
Wakefield
Accountancy & Finance
01924 362 277
Office Support
01924 377 266
---
Hays - Recruitment Wakefield
11A Wood Street
Wakefield
WF1 2EL
Mondays to Fridays: 8.30am - 6pm
---
---