Content_multi_local_pages_West_MainRegion
Specialist recruitment in the West

Looking for new talent to join your organisation? Or wanting some expert advice on finding a new career? Contact one of our specialist teams in the West of England. With expert career advice in a variety of sectors, we are the recruitment experts, speciaising in placing the right people in the right roles and finding the right talent for each organisation. Contact your local Hays office today.
Choose your nearest specialist office from the list on the right
Content_multi_key_funnels_PromoBox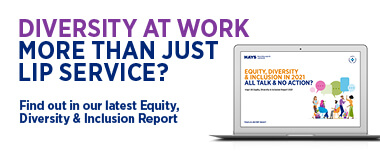 Equity, Diversity & Inclusion Report 2021
In this year's Hays Equity, Diversity & Inclusion Report, we investigate if conversations about ED&I are leading to meaningful change.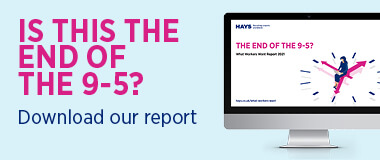 What Workers Want Report 2021
Have traditional working patterns been disrupted forever by Covid-19? Find out how workers and employers see their workplace changing in 2021.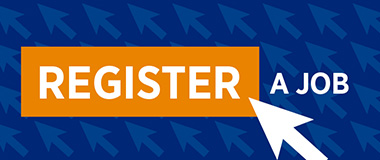 Register a Job
Leave us some details about your current or upcoming vacancies and we'll find the perfect candidates to join your team. Register a new role today.

Content_multi_local_jobs_West_RHModule
Contact your local specialist consultant
---
---
---
Cheltenham
Accountancy & Finance
01242 226 227
Construction & Property
01242 539 076
Education
01242 244 549
Human Resources
01242 252 800
Office Support
01242 252 800
Social Care
01242 731 233
---
Hays - Recruitment Cheltenham
53-57 Rodney Road
Cheltenham
GL50 1HX
Mondays to Fridays: 8.30am - 6pm
---
---
---
---
Reading
Accountancy & Finance
0118 907 0321
Construction & Property
0118 907 0328
IT
0118 907 0329
Office Support
0118 907 0320
Procurement & Supply Chain
0118 907 0322
Human Resources
0333 010 7253
---
Hays - Recruitment Reading
The Blade
Abbey Square
Reading
RG1 3BE
Mondays to Fridays: 8.30am - 6pm
---
Swindon
Accountancy & Finance
01793 688 611
Senior Finance
01793 688 613
Construction & Property
01793 688 610
Education
01793 688 614
Human Resources
01793 688 615
IT
01791 688 617
---
Hays - Recruitment Swindon
3rd Floor
SN1 Building
Station Road
Swindon
SN1 1DG
Mondays to Fridays: 8.30am - 6pm
---
Taunton
Accountancy & Finance
01823 277 161
Construction & Property
01823 277 087
Office Support
01823 277 161
---
Hays - Recruitment Taunton
Bridgwater House
3-5 Corporation Street
Taunton
TA1 4AJ
Mondays to Fridays: 8.30am - 6pm
---
Truro
Construction & Property
01872 321 416
Human Resources
01872 321 416
Office Support
01872 321 346
---
Hays - Recruitment Truro
Truro Technology Park
Heron Way
Newham
Truro
TR1 2XN
Mondays to Fridays: 8am - 6pm
---