Content_multi_local_jobs_South_East_MainRegion
Specialist Recruitment in the South East

Looking for expert advice on finding a new career? Contact one of our specialist teams in the South East. We have a variety of local offices who specialise in a variety of sectors such as Accountancy & Finance, Office Support and many more. Our specialist recruiters not only understand how to find the best roles for each individual, but also how to find the best talent for your organisation. Contact your local Hays office today.
Choose your nearest specialist office from the list on the right
Content_multi_key_funnels_PromoBox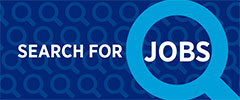 Find a job
Looking for a new role? Search here for your ideal job or get in touch with one of our expert consultants.
Search jobs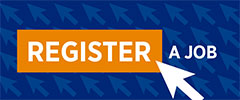 Have a vacancy?
Looking to recruit? Fill in your details here and we'll help you find a candidate.

Post your job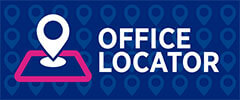 Find your local office
Speak to a recruitment expert at your local Hays office.


Find us
Content_multi_local_jobs_South_East_RHModule
Contact your local specialist consultant
---
Basingstoke
Accountancy & Finance
01256 633 150
Audit, Risk & Compliance
01256 633 150
IT
01256 633 150
Marketing 01256 633 150
Office Support
01256 633 150
Social Care
01256 633 153
Telecoms
01256 633 150
---
Hays - Recruitment Basingstoke
Ground Floor 2200 Renaissance
Basing View
Basingstoke
RG21 4EQ
Mondays to Fridays: 8.30am - 6pm
---
Bournemouth
Accountancy & Finance
01202 048 611
Construction & Property
01202 048 616
IT
01202 048 614
Office Support
01202 048 615
---
Hays - Recruitment Bournemouth
Ground Floor
Waverly House
115-119 Holdenhurst Road
Bournemouth
BH8 8DY
Mondays to Fridays: 8.30am - 6pm
---
Brighton
Accountancy & Finance
01273 207 641
Construction & Property 01273 207 352
Education
01273 729 465
Human Resources
01273 720 166
IT
01273 739 272
Office Support
01273 711 866
Procurement & Supply Chain
01273 207 641
Social Care
01273 223 660
---
Hays - Recruitment Brighton
2nd Floor
International House
78-81 Queens Road
Brighton
BN1 3XE
Mondays to Fridays: 8.30am - 6pm
---
Canterbury
Accountancy & Finance
01227 783 890
Education
01227 783 891
Office Support
01227 783 890
---
Hays - Recruitment Canterbury
81-82 Castle Street
Canterbury
CT1 2QD
Mondays to Fridays: 8.30am - 6pm
---
Crawley
Accountancy & Finance
01293 220 402
Human Resources
01293 220 402
Office Administration
01293 220 401
Personal & Executive Assistant
01293 220 401
Procurement & Supply Chain
01293 220 402
---
Hays - Recruitment Crawley
2nd Floor
Sterling House
103 High Street
Crawley
RH10 1GE
Mondays to Fridays: 8.30am - 6pm
---
Guildford
Accountancy & Finance
01483 564 692
Human Resources
01483 451 017
Office Support
01483 532 255
Procurement & Supply Chain
01483 576 909
---
Hays - Recruitment Guildford
256 High Street
Guildford
GU1 3YL
Mondays to Fridays: 8.30am - 6pm
---
Heathrow
Construction & Property
0208 897 8851
---
Hays - Recruitment Heathrow
1035-1037 D'Albiac House
Cromer Road
Heathrow Airport
Longford
Hounslow
TW6 1SD
Mondays to Fridays: 8.30am - 6pm
---
Maidstone
Accountancy & Finance
01622 235 682
Construction & Property
01622 235 681
Education
01622 235 680
Human Resources
01622 235 687
Marketing
01622 235 686
Office Support
01622 235 684
Procurement & Supply Chain
01622 235 685
---
Hays - Recruitment Maidstone
Part 6th Floor
Colman House
King Street
Maidstone
ME14 1DN
Mondays to Fridays: 8.30am - 5pm
---
---
Slough
Accountancy & Finance
01753 314 000
Office Support
01753 314 007
---
Hays - Recruitment Slough
Ground Floor
Aquasulis
10-14 Bath Road
Slough
SL1 3SA
Mondays to Fridays: 8.30am - 6pm
---
---