Content_IT_local_jobs_NI_MainRegion
IT jobs

Northern Ireland
We are currently recruiting for Infrastructure Engineers, Software Developers and Project Managers in both public and private sectors.
If you are a Support and/or Systems Engineerworking on either Microsoft or UNIX/Linux platforms with Virtualisation (Cisco, Hyper V, VMware or Citrix) we are very interested in speaking with you.
If you are a Software Developer with experience at all levels of Object Orientated Programming across any .NET, VB.net, C# ,C,C++ web and/or Java Script, we have lots of job opportunities available so get in contact with your nearest office today.
These opportunities range from high potential start-ups to international corporate companies.
Content_multi_local_jobs_NI_PromoBox
Career advice
Make sure you have the competitive edge when you're considering a job change.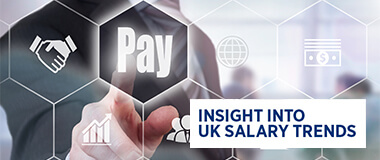 Salary Centre
Search your salary or a get a copy of our annual Salary Guide.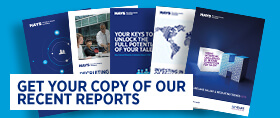 Reports
From salary guides, to diversity reports, or recruiting and hiring trends, we've got you covered.
Content_multi_local_jobs_northren_ireland_RHModule
Contact your local specialist consultant
---
Belfast
Accountancy & Finance
028 9044 6911
Banking & Capital Markets
028 9044 6911
Construction & Property
028 9044 6900
Financial Services
028 9044 6911
Human Resources
028 9044 6911
IT
028 9044 6905
Marketing
028 9044 6911
Office Support
028 9044 6911
Office Support
028 9044 6911
Procurement & Supply Chain
028 9044 6911
Retail
028 9044 6910
Sales
028 9044 6911
Tax & Treasury
028 9044 6911
---
Hays - Recruitment Belfast
5th Floor
Donegall House
Donegall Square North
Belfast
BT1 5GB
Mondays to Fridays: 8.30am - 6pm
---
Londonderry
Accountancy & Finance
02871 242 031
Construction & Property
02871 242 030
Office Support
02871 242 031
---
Hays - Recruitment Londonderry
Embassy Building
3 Strand Road
Londonderry
BT48 7BH
Mondays to Fridays: 8.30am - 6pm
---
Portadown
Accountancy & Finance
02838 445 800
Construction & Property
02838 445 800
Office Support
02838 445 800
---
Hays - Recruitment Portadown
Unit 11c
Magowan West Shopping Centre
West Street
Portadown
BT62 3PQ
Mondays to Fridays: 8.30am - 6pm
---
Content_multi_NI_specialism_RHModule