Accountancy & Finance jobs

Northern Ireland
Hays Northern Ireland has a team of specialist recruiters that cover jobs from fully Qualified Accounting jobs such as Financial Director, Financial Controller, Accountant and Analyst roles.
We've also helped place hundreds of people in jobs such as Part Qualified Accountant, Assistant Accountant, Accounts Assistant, Payroll, Purchase Ledger and Credit Controller positions.
We specialise in placing Accountants into professional practice into Audit, Corporation Tax, Personal Tax, Corporate Finance, Forensic Accounting and Consultancy.
Content_multi_local_jobs_NI_PromoBox
Career advice
Make sure you have the competitive edge when you're considering a job change.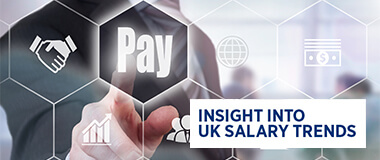 Salary Centre
Search your salary or a get a copy of our annual Salary Guide.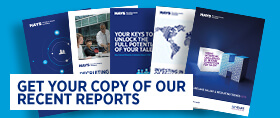 Reports
From salary guides, to diversity reports, or recruiting and hiring trends, we've got you covered.
Content_multi_local_jobs_northren_ireland_RHModule
Contact your local specialist consultant
---
Belfast
Accountancy & Finance
028 9044 6911
Banking & Capital Markets
028 9044 6911
Construction & Property
028 9044 6900
Financial Services
028 9044 6911
Human Resources
028 9044 6911
IT
028 9044 6905
Marketing
028 9044 6911
Office Support
028 9044 6911
Office Support
028 9044 6911
Procurement & Supply Chain
028 9044 6911
Retail
028 9044 6910
Sales
028 9044 6911
Tax & Treasury
028 9044 6911
---
Hays - Recruitment Belfast
5th Floor
Donegall House
Donegall Square North
Belfast
BT1 5GB
Mondays to Fridays: 8.30am - 6pm
---
Londonderry
Accountancy & Finance
02871 242 031
Construction & Property
02871 242 030
Office Support
02871 242 031
---
Hays - Recruitment Londonderry
Embassy Building
3 Strand Road
Londonderry
BT48 7BH
Mondays to Fridays: 8.30am - 6pm
---
Portadown
Accountancy & Finance
02838 445 800
Construction & Property
02838 445 800
Office Support
02838 445 800
---
Hays - Recruitment Portadown
Unit 11c
Magowan West Shopping Centre
West Street
Portadown
BT62 3PQ
Mondays to Fridays: 8.30am - 6pm
---
Content_multi_NI_specialism_RHModule