Content_local_jobs_northern_ireland_MainRegion
Jobs in Northern Ireland

Belfast, Derry & Portadown
Here in Northern Ireland, we recognise the importance that local knowledge and sector expertise plays in finding you the right job. Our consultants will not only take the time to comprehend your career needs, but also understand the nuances of the recruitment market in Northern Ireland. We work with an impressive range of employers, from start-up to multinational, from locally owned to FDI firms.
We cover full time and part time jobs across Northern Ireland, and with over 50 consultants dedicated to both the public sector and the private sector, we have the necessary networks to help you achieve your dream job. All of our consultants have expert market knowledge and strong relationships across 12 industry sectors, including construction and property, accountancy & finance, digital technology, information technology, office support, legal and social care.
If you're considering a career change or searching for the perfect candidates to hire, we have the necessary relationships in Northern Ireland and the expert understanding to help you.
Whether you're an accountant or an administrator, software developer or quantity surveyor, we have an abundance of exciting roles available now.
Check below to see which of our offices have job openings and candidates ready to work within your local area;
Belfast – Bangor, Newtownards, Downpatrick, Newtownabbey, Carrickfergus, Ballymena and the surrounding area.
Derry – Covering the North of Northern Ireland, including Coleraine, Enniskillen, Ballymoney, Cookstown, Magherafelt, Omagh and Strabane.
Portadown – Lurgan, Craigavon, Banbridge, Newry, Armagh, Dungannon, Cookstown, Enniskillen plus many more.
Content_multi_key_funnels_PromoBox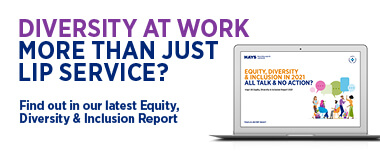 Equity, Diversity & Inclusion Report 2021
In this year's Hays Equity, Diversity & Inclusion Report, we investigate if conversations about ED&I are leading to meaningful change.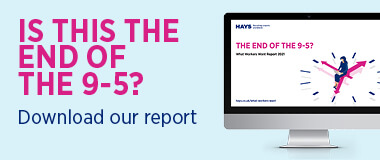 What Workers Want Report 2021
Have traditional working patterns been disrupted forever by Covid-19? Find out how workers and employers see their workplace changing in 2021.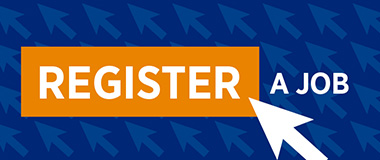 Register a Job
Leave us some details about your current or upcoming vacancies and we'll find the perfect candidates to join your team. Register a new role today.

Content_multi_local_jobs_northren_ireland_RHModule
Contact your local specialist consultant
---
Belfast
Accountancy & Finance
028 9044 6911
Banking & Capital Markets
028 9044 6911
Construction & Property
028 9044 6900
Financial Services
028 9044 6911
Human Resources
028 9044 6911
IT
028 9044 6905
Marketing
028 9044 6911
Office Support
028 9044 6911
Office Support
028 9044 6911
Procurement & Supply Chain
028 9044 6911
Retail
028 9044 6910
Sales
028 9044 6911
Tax & Treasury
028 9044 6911
---
Hays - Recruitment Belfast
5th Floor
Donegall House
Donegall Square North
Belfast
BT1 5GB
Mondays to Fridays: 8.30am - 6pm
---
Londonderry
Accountancy & Finance
02871 242 031
Construction & Property
02871 242 030
Office Support
02871 242 031
---
Hays - Recruitment Londonderry
Embassy Building
3 Strand Road
Londonderry
BT48 7BH
Mondays to Fridays: 8.30am - 6pm
---
Portadown
Accountancy & Finance
02838 445 800
Construction & Property
02838 445 800
Office Support
02838 445 800
---
Hays - Recruitment Portadown
Unit 11c
Magowan West Shopping Centre
West Street
Portadown
BT62 3PQ
Mondays to Fridays: 8.30am - 6pm
---
Content_multi_NI_specialism_RHModule