Content_multi_local_jobs_North_West_MainRegion
Specialist Recruitment in the North West

Ready for the next step in your career? Or looking for expert advice on hiring the right candidate? Contact one of our specialist North West teams. Our local offices specialise in a variety of sectors including Accountancy & Finance, Office Support and many more and understand exactly how to place the best talent in the right roles.
Choose your nearest specialist office from the list on the right
Content_multi_key_funnels_PromoBox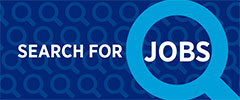 Find a job
Looking for a new role? Search here for your ideal job or get in touch with one of our expert consultants.
Search jobs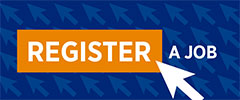 Have a vacancy?
Looking to recruit? Fill in your details here and we'll help you find a candidate.

Post your job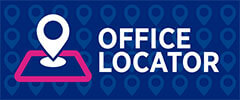 Find your local office
Speak to a recruitment expert at your local Hays office.


Find us
Content_multi_local_jobs_North_West_RHModule
Contact your local specialist consultant
---
Altrincham
Accountancy & Finance
0161 926 8605
Human Resources
0161 254 6943
Office Support
0161 941 4533
---
Hays - Recruitment Altrincham
5a Grafton Street
Altrincham
WA14 1DU
Mondays to Fridays: 8.30am - 6pm
---
Burnley
Accountancy & Finance
01282 402 161
Senior Finance
01282 402 162
Office Support
01282 402 160
---
Hays - Recruitment Burnley
Suite B, Part 2nd Floor
St James House
3a St James Row
Burnley
BB11 1DR
Mondays to Fridays: 8.30am - 6pm
---
Carlisle
Accountancy & Finance
01228 515 795
Construction & Property
01228 592 063
Office Support
01228 596 288
---
Hays - Recruitment Carlisle
Suite 3A
2nd Floor
Englishgate Plaza
Carlisle
CA1 1RP
Mondays to Fridays: 8.30am - 6pm
---
---
Lancaster
Accountancy & Finance
01524 532 331
Construction & Property
01524 532 330
Education
01524 532 334
Office Support
01524 532 330
---
Hays - Recruitment Lancaster
2nd Floor, Rosemary House
North Road
Lancaster
LA1 1LU
Mondays to Fridays: 8.30am - 6pm
---
---
---
Oldham
Accountancy & Finance
0161 633 1144
Office Support
0161 624 4232
---
Hays - Recruitment Oldham
Part 3rd Floor
Oldham Business Centre
University Way
Oldham
OL1 1BB
Mondays to Fridays: 8.30am - 6pm
---
Preston
Accountancy & Finance
01772 555 587
Construction & Property
01772 204 428
Education
01722 201 513
Office Support
01772 567 777
Procurement
01772 555 587
---
Hays - Recruitment Preston
Norwest Court
Guildhall Street
Preston
PR1 3NU
Mondays to Fridays: 8.30am - 6pm
---
Warrington
Accountancy & Finance
01925 654 305
Education
01925 302 332/p>
Office Support
01925 411 499
---
Hays - Recruitment Warrington
71 Sankey Street
Warrington
WA1 1SL
Mondays to Fridays: 8.30am - 6pm
---
Wigan
Accountancy & Finance
01942 303 990
Education
01942 303 992
Office Support
01942 303 991
---
Hays - Recruitment Wigan
Part 2nd Floor
Elizabeth House
Wigan
WN3 4EX
Mondays to Fridays: 8.30am - 6pm
---