Content_multi_local_jobs_Greater_London_MainRegion
Specialist Recruitment in Greater London

Looking for expert advice on finding your next role? Or do you have a position you want to find an excellent candidate for? Contact one of our specialist London teams today. We have expert recruiters with the skills to find candidates the best possible job for them, and find organisations the best talent for their teams within a wide range of sectors. Contact your local Hays office today for specialised recruitment advice on specific sectors.
Choose your nearest specialist office from the list on the right
Content_multi_key_funnels_PromoBox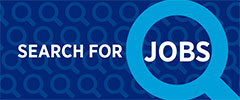 Find a job
Looking for a new role? Search here for your ideal job or get in touch with one of our expert consultants.
Search jobs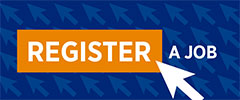 Have a vacancy?
Looking to recruit? Fill in your details here and we'll help you find a candidate.

Post your job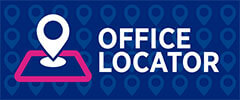 Find your local office
Speak to a recruitment expert at your local Hays office.


Find us
Content_multi_local_jobs_Greater_London_RHModule
Contact your local specialist consultant
---
Bromley
Accountancy & Finance
020 8464 8848
Construction & Property
020 8464 6678
---
Hays - Recruitment Bromley
132 - 138 High Street
Bromley
BR1 1EZ
Mondays to Fridays: 8.30am - 6pm
---
Croydon
Accountancy & Finance
020 8686 4686
Financial Services
020 8686 3322
Insurance
020 8686 3322
Office Support
020 8680 1166
---
Hays - Recruitment Croydon
21st Floor
No 1 Croydon
12-12 Addiscombe Road
Croydon
CR0 0XT
Mondays to Fridays: 8.30am - 6pm
---
Enfield
Accountancy & Finance
020 3818 7043
Education PRP
020 3818 7041
Education - Temporary
020 3818 7040
Human Resources
0870 114 9927
Office Support
020 3818 7044
---
Hays - Recruitment Enfield
Ground Floor South
Lough Point
2 Gladbeck Way
Enfield
EN2 7JA
Mondays to Fridays: 8.30am - 6pm
---
Ilford
Compliance
020 3728 6890
---
Hays - Recruitment Ilford
7th Floor
Becketts House
2-14 Ilford Hill
Ilford
IG1 2DA
Mondays to Fridays: 8.30am - 6pm
---
Kingston
Accountancy & Finance
020 8247 4042
Construction & Property
020 8247 4040
Human Resources
020 8247 4047
Office Support
020 8247 4046
Senior Finance
0208 247 4044
Trades & Labour
020 8247 4041
---
Hays - Recruitment Kingston
25 - 29 High Street
Kingston Upon Thames
KT1 1LL
Mondays to Fridays: 8.30am - 6pm
---
Richmond
Accountancy & Finance
020 8940 9386
Office Support
020 8940 9386
---
Hays - Recruitment Richmond
Vestry House
21 Paradise Road
Richmond
TW9 1SA
Mondays to Fridays: 8.30am - 6pm
---