Content_multi_local_pages_East_England_MainRegion
Specialist Recruitment in the East of England

Ready to start your new job search? For specialist help in finding your new role or finding the best talent for your organisation, contact one of our specialist offices in the East of England. Our teams have expertise in a variety of sectors such as Accountancy & Finance, Office Support and many more and can help you with finding the perfect opportunity for you, or the right person to join your team. Contact your local Hays office today.
Choose your nearest specialist office from the list on the right
Content_multi_key_funnels_PromoBox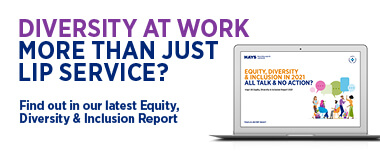 Equity, Diversity & Inclusion Report 2021
In this year's Hays Equity, Diversity & Inclusion Report, we investigate if conversations about ED&I are leading to meaningful change.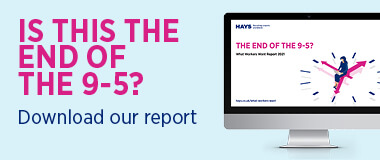 What Workers Want Report 2021
Have traditional working patterns been disrupted forever by Covid-19? Find out how workers and employers see their workplace changing in 2021.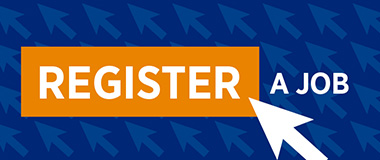 Register a Job
Leave us some details about your current or upcoming vacancies and we'll find the perfect candidates to join your team. Register a new role today.

Content_multi_local_jobs_East_England_RHModule
Contact your local specialist consultant
---
Aylesbury
Accountancy & Finance
01296 242 151
Office Support
01296 242 150
---
Hays - Recruitment Aylesbury
Suite A, 1st Floor
Elinsore House
43 Buckingham Street
Aylesbury
HP20 2NQ
Mondays to Fridays: 8.30am - 6pm
---
Bishops Stortford
Accountancy & Finance
01279 755 344
Office Support
01279 465 342
---
Hays - Recruitment Bishops Stortford
1 Riverside Walk
South Street
Bishops Stortford
CM23 3AG
Mondays to Fridays: 8.30am - 6pm
---
Bury St Edmunds
Accountancy & Finance
01284 766 822
Office Support
01284 766 277
---
Hays - Recruitment Bury St Edmunds
1 Cornhill
Bury St Edmunds
IP33 1BE
Mondays to Fridays: 8.30am - 6pm
---
---
Chelmsford
Accountancy & Finance
01245 782 131
Construction & Property
01245 782 130
Education
01245 782 138
Office Support
01245 782 132
Senior Finance
01245 782 133
---
Hays - Recruitment Chelmsford
1st Floor Rear
Summit House
Waterloo Lane
Chelmsford
CM1 1BD
Mondays to Fridays: 8.30am - 6pm
---
Colchester
Accountancy & Finance
01206 766 621
Human Resources
01473 261 902
Marketing
01702 261 900
Office Support
01702 545 445
---
Hays - Recruitment Colchester
The Old Exchange
64 Stockwell Street
Colchester
CO1 1HE
Mondays to Fridays: 8.30am - 6pm
---
High Wycombe
Accountancy & Finance
01494 419 740
Office Support
01494 419 742
---
Hays - Recruitment High Wycombe
Suite 1, Ground Floor
Old Bank House
39 High Street
High Wycombe
HP11 2AG
Mondays to Fridays: 8.30am - 6pm
---
Ipswich
Accountancy & Finance
01473 261 902
Construction & Property
01473 261 900
Human Resources
01473 261 902
Technology
01473 261 901
Marketing
01284 766 822
Office Support
01473 261 903
Procurement & Supply Chain
01223 304 960
---
Hays - Recruitment Ipswich
Cardinal House
48 St Nicholas Street
Ipswich
IP1 1TP
Mondays to Fridays: 8.30am - 6pm
---
King's Lynn
Accountancy & Finance
01553 600 242
Construction & Property
01553 600 244
Education
0191 261 3980
Office Support
01553 600 243
Social Care
0155 360 0245
---
Hays - Recruitment King's Lynn
Front Office
2nd Floor
Chequer House
10-12 King Street
King's Lynn
PE30 1ES
Mondays to Fridays: 8.30am - 6pm
---
Luton
Accountancy & Finance
01582 402 099
Construction & Property
01582 390 570
Office Support
01582 405 901
Hays - Recruitment Luton
Raglan House
28-34 Alma Street
Luton
LU1 2PL
Mondays to Fridays: 9am - 6pm
---
Milton Keynes
Accountancy & Finance
01908 870 254
Education
01908 870 258
Human Resources
01908 870 252
IT
01908 870 253
Marketing
01908 870 255
Office Support
01908 870 250
Procurement & Supply Chain
01908 870 251
Public Sector HAF
01908 870 255
Public Sector
01908 870 257
Social Care
01908 870 256
---
Hays - Recruitment Milton Keynes
First Floor
ll Exchange Square
North Fourth Street
Milton Keynes
MK9 IHL
Mondays to Fridays: 8.30am - 6pm
---
---
---
Romford
Accountancy & Finance
01708 544 330
Office Support
01708 544 331
---
Hays - Recruitment Romford
3-5 Eastern Road
Romford
RM1 3NH
Mondays to Fridays: 8.30am - 6pm
---
Southend
Accountancy & Finance
01702 352 452
Human Resources
01702 354 792
Office Support
01702 346 441
---
Hays - Recruitment Southend
19 Clifftwon Road
Southend-on-Sea
SS1 1AV
Mondays to Fridays: 8.30am - 6pm
---
Watford
Accountancy & Finance
01923 205 286
Office Support
01923 205 280
---
Hays - Recruitment Southend
Victoria House
49 Clarendon Road
Watford
WD17 1HX
Mondays to Fridays: 8.30am - 6pm
---