content_multi_local_jobs_Wales_welsh_MainRegion
Arbenigedd recriwtio ledled Cymru

P'un ai eich bod yn gleient neu yn ymgeisydd, mae gennym yr awydd a'r dyfnder o wybodaeth sydd ei angen arnoch bob tro wrth recriwtio neu chwilio am swydd. Rydym wedi gweithio'n agos gyda chymunedau busnes ac ariannol yng Nghymru ers dros 35 mlynedd a medrwn gynnig dealltwriaeth ddofn a phrawf o arbenigedd yn y farchnad ar gyfer eich anghenion unigol, boed y rhai hynny dros dro neu'n barhaol.
Ymrwymiad i Gymru
Gyda dros 100 aelod o staff yn gweithredu ar draws 17 arbenigedd – o Adeiladwaith & Eiddo i Gyfrifyddiaeth, TG, Addysg ac Ynni Adnewyddadwy – mae ein gwybodaeth o'r farchnad Gymreig yn ymestyn ymhell. Mae gosod swyddfeydd yng Nghaerdydd, Abertawe, Wrecsam a Caer yn sicrhau agwedd ranbarthol.
Er mwyn darganfod sut medrwn ni eich helpu gyda'ch anghenion recriwtio neu i gael gafael ar eich swydd nesaf yng Nghymru, dylech gysylltu â Hays ar 02920 642362. Fel arall, defnyddiwch ein chwilotwr swyddfeydd I chwilio am y swyddfa agosaf atoch chi neu defnyddiwch ein hadnodd chwilio am swyddi.
Hays a'r Iaith Gymraeg
Rydym yn croesawu galwadau yn y Gymraeg neu'r Saesneg oddi wrth ein cwsmeriaid.
Mae gan Hays ddidordeb gwirioneddol yn economi a diwylliant Cymru. Rydym eisiau sicrhau bod cyflogwyr ac ymgeiswyr yn medru cyfathrebu â ni yn yr iaith Gymraeg.
Os hoffech siarad gydag ymgynghorydd sydd yn siarad Cymraeg dylech gysylltu â ni ar 02920 398198. Os nad oes unrhyw un ar gael pan fyddwch yn galw, byddwn yn trefnu cysylltu â chi cyn gynted â phosibl.
Content_multi_key_funnels_PromoBox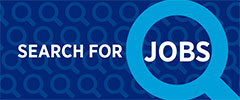 Find a job
Looking for a new role? Search here for your ideal job or get in touch with one of our expert consultants.
Search jobs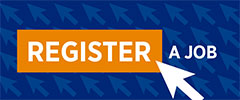 Have a vacancy?
Looking to recruit? Fill in your details here and we'll help you find a candidate.

Post your job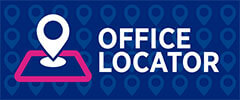 Find your local office
Speak to a recruitment expert at your local Hays office.


Find us
Content_multi_local_jobs_Wales_RHModule
Contact your local specialist consultant
---
Cardiff
Accountancy & Finance
02920 372328
Construction & Property
02920 645342
Education
02920 372328
IT
02920 371821
Office Support
02920 233705
Procurement & Supply Chain
02920 399388
---
Hays - Recruitment Cardiff
5 Callaghan Square
Cardiff
CF10 5BT
Mondays to Fridays: 8.30am - 6pm
---
Swansea
Accountancy & Finance
01792 642042
Office Support
01792 642042
Senior Finance
01792 642042
Social Care
01792 485970
---
Hays - Recruitment Swansea
Unit 3 Schooner House
Quay Parade
Swansea
SA1 1SP
Mondays to Fridays: 8.30am - 6pm
---