content_multi_local_jobs_Wales_welsh_MainRegion
Arbenigedd recriwtio ledled Cymru

P'un ai eich bod yn gleient neu yn ymgeisydd, mae gennym yr awydd a'r dyfnder o wybodaeth sydd ei angen arnoch bob tro wrth recriwtio neu chwilio am swydd. Rydym wedi gweithio'n agos gyda chymunedau busnes ac ariannol yng Nghymru ers dros 35 mlynedd a medrwn gynnig dealltwriaeth ddofn a phrawf o arbenigedd yn y farchnad ar gyfer eich anghenion unigol, boed y rhai hynny dros dro neu'n barhaol.
Ymrwymiad i Gymru
Gyda dros 100 aelod o staff yn gweithredu ar draws 17 arbenigedd – o Adeiladwaith & Eiddo i Gyfrifyddiaeth, TG, Addysg ac Ynni Adnewyddadwy – mae ein gwybodaeth o'r farchnad Gymreig yn ymestyn ymhell. Mae gosod swyddfeydd yng Nghaerdydd, Abertawe, Wrecsam a Caer yn sicrhau agwedd ranbarthol.
Er mwyn darganfod sut medrwn ni eich helpu gyda'ch anghenion recriwtio neu i gael gafael ar eich swydd nesaf yng Nghymru, dylech gysylltu â Hays ar 02920 642362. Fel arall, defnyddiwch ein chwilotwr swyddfeydd I chwilio am y swyddfa agosaf atoch chi neu defnyddiwch ein hadnodd chwilio am swyddi.
Hays a'r Iaith Gymraeg
Rydym yn croesawu galwadau yn y Gymraeg neu'r Saesneg oddi wrth ein cwsmeriaid.
Mae gan Hays ddidordeb gwirioneddol yn economi a diwylliant Cymru. Rydym eisiau sicrhau bod cyflogwyr ac ymgeiswyr yn medru cyfathrebu â ni yn yr iaith Gymraeg.
Os hoffech siarad gydag ymgynghorydd sydd yn siarad Cymraeg dylech gysylltu â ni ar 02920 398198. Os nad oes unrhyw un ar gael pan fyddwch yn galw, byddwn yn trefnu cysylltu â chi cyn gynted â phosibl.
Content_multi_key_funnels_PromoBox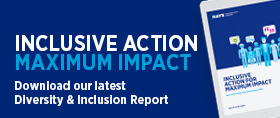 Diversity & Inclusion Report
In this year's Hays Diversity & Inclusion Report, discover which strategies will have the most positive impact on diversity in your workforce – as identified by more than 5,200 professionals.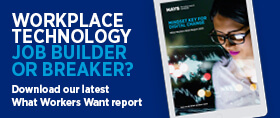 What Workers Want
Request your copy of the report to discover how automation projects are likely to change the world of work as we know it, impacting tasks and helping people deliver greater human value.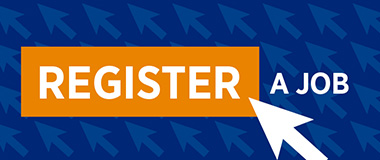 Register a Job
Leave us some details about your current or upcoming vacancies and we'll find the perfect candidates to join your team. Register a new role today.


Content_multi_local_jobs_Wales_RHModule
Contact your local specialist consultant
---
Cardiff
Accountancy & Finance
02920 372328
Construction & Property
02920 645342
Education
02920 372328
IT
02920 371821
Office Support
02920 233705
Procurement & Supply Chain
02920 399388
---
Hays - Recruitment Cardiff
5 Callaghan Square
Cardiff
CF10 5BT
Mondays to Fridays: 8.30am - 6pm
---
Swansea
Accountancy & Finance
01792 642042
Office Support
01792 642042
Senior Finance
01792 642042
Social Care
01792 485970
---
Hays - Recruitment Swansea
Unit 3 Schooner House
Quay Parade
Swansea
SA1 1SP
Mondays to Fridays: 8.30am - 6pm
---