content_multi_careerinsightssnapshot_Oct2020_DAC_MainRegion
CAREER INSIGHTS SNAPSHOT


---
The UK's response to the ongoing COVID-19 pandemic continues to shape working practices and future plans for both employers and employees.
The third in our series of snapshots provides an up-to-date view of how organisations and their employers are faring during this time of continued change. We asked over 11,800 professionals their views towards the future of the UK economy, skills needed and career prospects, as well as hiring and employee movement plans for the coming months.
Read our latest snapshot to discover:
The outlook towards the UK's economic recovery and employment prospects
How employer expectations and employee preferences towards future working patterns have changed
How hiring trends and employee movement plans have been impacted and the skills most in demand
The factors most important to professionals when they consider a new role
content_multi_Hays_Thrive_Wellbeing_lockdown_RHmodule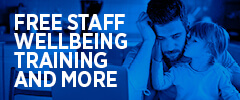 This lockdown, give your staff the support they need, sign up for free staff training from Hays Thrive.
Sign up now
Content_multi_find_out_more_RHModule
Find out more
Search for jobs
Find your next career move.
---
Register a job
Search through hundreds of candidates to find your next employee or employees.
---
Employer Services
Explore our key services which will help provide you with an effective talent strategy.
---
Resources
From whitepapers to reports, get the resources you need for all of your recruitment or job searching needs.
---
Join us at our events
We are dedicated to creating opportunities for professionals and industry leaders to share their insights.
---
View our blogs
Take a look at our blog section for further insight and advice.