Content_SC_qualified_social_worker_MainRegion
Qualified Social Worker

Welcome to Hays Social Care, where we match top talent to the roles that need them most.
Hays Social Care has a wide selection of full and part-time Qualified Social Worker jobs including Senior Practitioner, Team Manager and Service Manager. Our expert consultants have contacts in local authorities, the NHS, voluntary and charitable organisations, meaning that whatever your specialism we will find you your next job.
Our expert consultants offer a personalised recruitment service to guide you through every stage of the recruitment process, while our career advice will ensure you achieve your work ambitions. To receive this service, use our office locator to meet a consultant near you
Content_SC_specialism_PromoBox
Have a vacancy?
Have a vacancy? Send us some details about the job, and we can help you out. We have a huge database of social care professionals available to fill your vacancies.


Find your local office
Hays have offices across the the UK. Contact your local recruitment expert to discuss any social care vacancies or job opportunities.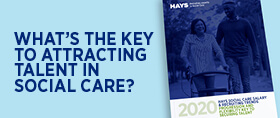 Social Care Salary Guide 2020
Request a copy of our report to find out how you can meet this challenge head-on by building a more effective talent attraction and retention strategy.
Reports
From salary guides, to diversity reports, or recruiting and hiring trends, we've got you covered.



Informed
Stay informed to ensure you have the right talent at the right time with our webinars and quarterly publications.


Join our social network

Follow us on LinkedIn


Follow us on Twitter


Like us on Facebook


Subscribe to us on Youtube

Content_multi_office_locator_RHmodule
Contact us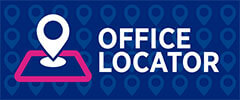 Hays has offices across the whole of the UK. Contact us to discuss your employment needs.