Content_legal_commerce_industry_clients_MainRegion
Commerce & industry clients

Hays Legal works with a wide range of commerce and industry clients throughout the world. In recent years we have placed lawyers into the following organisations, amongst many others.
Agco Limited

Alstom Power Ltd

Andrew H Wilson Electrical Limited

Anixter International Ltd

Annington Homes

Armitage Sykes

Arnold Clark Automobiles Ltd

Ascribe Holdings Limited

ASOS.com Ltd

Aspect Software UK Limited

AT&T Global Services

Atkins Ltd

Autoecosse

B Braun Medical Ltd

BAA Plc

Bakkavor Spalding

Balfour Beatty Engineering Services (HY) Limited

Balfour Beatty Rail Ltd

Balfour Beatty WorkPlace Ltd

Barloworld Public Limited Company

Bebbington Brumby Townend Group Limited

BG Group PLC

BigDNA

BP International Limited

BP P.L.C.

BPP University College of Professional Studies Limited

Brookfield Construction (UK) Limited

Brother International Europe Ltd

Buro Happold Ltd

CA Solutions Ltd

Cadbury Holdings Limited

Cadbury Ltd

Cadbury Plc

Call credit Ltd

Calthorpe Estates Ltd

Carrillion plc

CB Richard Ellis Limited

CBS Outdoor Limited

Centro

CIPFA

Coca-Cola Enterprises Limited

Compass Group plc

Co-Op Funeral Services

Corus plc

Crest Plus Operations Ltd

DATACASH LTD

Davies Group Limited

DDB Europe Limited

De Beers U K Ltd

Deloitte

Diabetes UK Limited

Discovery Communications Europe Limited

Dunnhumby

DST International

E.S.A. Mcintosh Limited

Eastlink Lanker Plc (UK)

EC Harris Group Ltd

EEF East Midlands & Mid-Anglia

EEF North West

Emcor Facilities Services Ltd

Endava U K Ltd

ESAB Holdings Limited

Eurostar International Limited

Exploration Logistics

Fiberweb Plc

Finsoft Limited

Genting Casinos UK Limited

George Green Limited

GKN Driveline Service Ltd

H.W Fisher Company Limited

Hargreaves Services PLC

High Speed 1

Hutchison Ports (UK) Ltd

ICM Business Continuity Services

IMI PLC

Imperial Tobacco Group plc

IMS Health Inc.

IMServ Europe Ltd

Innospec Limited

Iron Mountain (UK) Ltd

Japan Tabacco International (JTI)

JHP Training

Johnson Controls Ltd

Las Plant Ltd

Linford Group Limited

Liverpool Airport Limited

McKinsey & Co

McLaughlin & Harvey Limited

Mcnicholas Construction Services Limited

Mercer HR Consulting

Mitie Facilities Services Limited

Mitsui & Co Ltd

MTV Europe

MWH UK Ltd

National Grid Plc

NEC Group

Nisbets Plc

Northern Foods Plc

O'Brien Properties Ltd

Octavian International Ltd

Penn Pharmaceutical Services Ltd

Pennon Group Plc

Pirelli Tyres Ltd

Premier Farnell UK Limited

PricewaterhouseCoopers LLP

Promethean Limited

Redrow Homes

Remploy

Rentokil Pest Control

Research In Motion UK Limited

Ricoh Europe PLC

Rokbuild Limited

Rooflink Industrial & Commercial Ltd

RWE Npower Plc

Serverside Group Limited

Service-Now.com

Siemens AG

Sodexo Ltd

Software Cellular Network Ltd

Sony United Kingdom Limited

SPIRAL SOFTWARE

Swift Advances

Tata Steel UK Ltd

TDG UK Ltd

Teccura Ltd

Thomas Cook Group PLC

TMF Management (UK) Limited

Trainline.com Limited

Travis Perkins Plc

Tyche Consulting Ltd

UKTV

Unilever Plc

Universal Pictures International Entertainment Limited

Waste Recycling Group Limited

Wolseley UK Ltd

Xoserve Ltd
Content_multi_office_locator_RHmodule
Contact us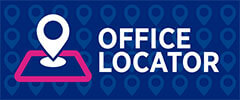 Hays has offices across the whole of the UK. Contact us to discuss your employment needs.
Content_multi_find_out_more_RHModule
Find out more
Search for jobs
Find your next career move.
---
Register a job
Search through hundreds of candidates to find your next employee or employees.
---
Employer Services
Explore our key services which will help provide you with an effective talent strategy.
---
Resources
From whitepapers to reports, get the resources you need for all of your recruitment or job searching needs.
---
Join us at our events
We are dedicated to creating opportunities for professionals and industry leaders to share their insights.
---
View our blogs
Take a look at our blog section for further insight and advice.