Content_HR_ELB_MainRegion
EMPLOYMENT LAW BULLETIN

SPRING 2020

---
Ensure you are up to date on the latest employment legislation by requesting your copy of our Spring 2020 Employment Law Bulletin.
---
We've partnered with leading firm Travers Smith LLP to bring you essential information on recent and upcoming employment law amendments, including:
The most recent legislation related to Covid-19, including sick pay, the Coronavirus Job Retention Scheme, staff safety and wellbeing, emergency volunteering leave and right to work checks
The latest on the delayed off-payroll working rules and what employers should do now
Updates on the post-Brexit immigration system
Amendments to the National Minimum Wage, pay for family friendly leave and statutory sick pay
Download your copy

content_multi_Hays_Thrive_Wellbeing_lockdown_RHmodule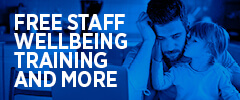 This lockdown, give your staff the support they need, sign up for free staff training from Hays Thrive.
Sign up now
Content_multi_find_out_more_RHModule
Find out more
Search for jobs
Find your next career move.
---
Register a job
Search through hundreds of candidates to find your next employee or employees.
---
Employer Services
Explore our key services which will help provide you with an effective talent strategy.
---
Resources
From whitepapers to reports, get the resources you need for all of your recruitment or job searching needs.
---
Join us at our events
We are dedicated to creating opportunities for professionals and industry leaders to share their insights.
---
View our blogs
Take a look at our blog section for further insight and advice.