Content_Healthcare_Why_Hays_Healthcare_MainRegion
Hays Healthcare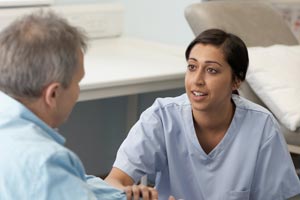 Hays Healthcare is a leading supplier of clinical Healthcare professionals to the NHS and private sector. Operating from hubs nationally we have access to the best jobs in healthcare: temporary, fixed term and permanent roles. As part of a global recruitment company we work with leading NHS hospitals, private hospitals, community and mental health partnerships, prisons, urgent care centres, 111, and major organisations involved in healthcare delivery including the Department of Work & Pensions.
Our experienced teams are dedicated to finding you a job in the high quality organisation you want, and we can offer you a variety of roles to choose from. We can have more flexibility on shifts than nurse banks and we aim to match your requirements to suit your lifestyle.
Benefits of working with Hays Healthcare
We recognise that the work of healthcare professionals is highly pressurised and we aim to make registering and job searching easier for you. Working for Hays means that you have a dedicated consultant working for you, who will seek to achieve your own personal requirements from a role. We will keep you advised of the best roles available; your pay will be competitive or better; we can help you with your career or just offer you shifts depending on what you want from your agency.
As part of a global recruitment company you can rely on us to pay you weekly and on time.
Below, you can see fields we specialise in.
Content_Healthcare_why_hays_healthcare_PromoBox
Allied Health
If you're looking for call centre or front line Paramedic job, we have opportunities for you. We also have pharmacists, physiotherapists and occupational therapist jobs.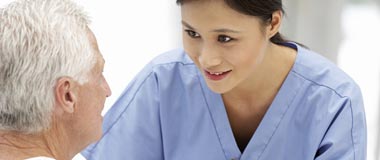 What our candidates say about us
Find out what some of our candidates who has worked with Hays Healthcare says.


Find out more
Earn £250 for referring
If you know a friend or colleague who might be interested in one of the roles, refer them to us and earn yourself a £250 referral bonus.


Refer a friend
Content_healthcare_request_callback_RHModule
Contact us
Get a callback from us
Fill out our simple form and we'll call you back as soon as possible.
Content_multi_find_out_more_RHModule
Find out more
Search for jobs
Find your next career move.
---
Register a job
Search through hundreds of candidates to find your next employee or employees.
---
Employer Services
Explore our key services which will help provide you with an effective talent strategy.
---
Resources
From whitepapers to reports, get the resources you need for all of your recruitment or job searching needs.
---
View our blogs
Take a look at our blog section for further insight and advice.