Content_healthcare_paramedic_MainRegion
Paramedic

Welcome to Hays Healthcare, where we match top paramedics to the roles that need them most.
As the UK's largest specialist recruiter and the largest supplier of healthcare professionals into the NHS, Hays can offer you a variety of paramedic jobs nationwide. Our specialist recruiters have over 10 years of experience, placing healthcare professionals into the private and NHS unscheduled care sector. We value our candidates and understand your desire to practice your advanced skills in a variety of environments.
Paramedic jobs
We are currently recruiting for a large number of paramedic roles for clients across the UK. Successful applicants will receive:
Full time, comprehensive training (approximately 11-12 weeks)
A dedicated one-to-one clinical mentor and team leader
Excellent rates of pay with the opportunity to progress
We also welcome applicants from overseas who have gained paramedic qualifications but may not be practising in the UK. If you are an overseas paramedic in the process of applying for a HCPC registration or you have just finished your overseas studies we would also love to hear from you.
Benefits
Here are some of the benefits you could receive whilst relocating to the UK:
Help and support with your HCPC Paramedic Registration and C1 Licence
An excellent salary package plus other NHS benefits
Full time and comprehensive training with a clinical mentor and team leader
Relocation support package worth up to £3,500 (varies)
To discuss how we can help your career go further call us on 0113 200 3705 or click here submit your application.
Content_Healthcare_specialism_PromoBox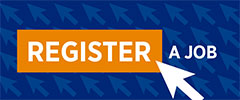 Have a vacancy?
Have a vacancy? Send us some details about the job, and we can help you out. We have a huge database of healthcare professionals available to fill your vacancies.
Find your local office
Hays have Healthcare offices across the the UK. Contact your local recruitment expert to discuss any Healthcare vacancies or job opportunities.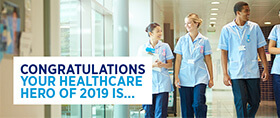 Nurse of the Year
After months of nominations and four weeks of voting, Hays Healthcare is delighted to announce that the Winner of the Nurse of the Year Awards 2019 is...
Why Hays Healthcare?
Hays Healthcare is a leading supplier of clinical Healthcare professionals to the NHS and private sector. Operating from hubs nationally we have access to the best jobs in healthcare.
Request a callback
Request a callback and a member of the Hays Healthcare team will call you as soon as possible to discuss how we can help you.


Join our social network

Follow us on LinkedIn


Follow us on Twitter


Like us on Facebook


Subscribe to us on Youtube

Content_multi_office_locator_RHmodule
Contact us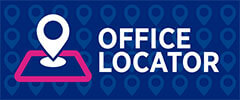 Hays has offices across the whole of the UK. Contact us to discuss your employment needs.
Content_Healthcare_feauture_employers_PromoBox
Content_multi_generic_recent_reports_RHModule
Content_multi_salary_checker_2021_RHModule
Salary Checker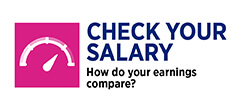 Have recent events impacted your pay? Use our salary checker tool to find out the high, average and low salaries for professionals at your level.