Content_healthcare_NOTY_MainRegion
Nurse of the year 2019


Congratulations Charlie Sherburn
After months of nominations and four weeks of voting, Hays Healthcare is delighted to announce that the Winner of the Nurse of the Year Awards 2019 is Charlie Sherburn
Wigan-based Charlie Sherburn won the award after being shortlisted alongside Fiona Brown from Hampshire and Anna Gee from Wolverhampton.
For her outstanding work, Charlie has received a £1,000 cheque from Adrian Brooksbank, Regional Director, Hays Healthcare, to donate to her chosen healthcare charity, Supershoes. Charlie was nominated by a parent of one of her patients for the outstanding support she provided to their son, who received treatment to overcome Ewing sarcoma. During the months where her patient, aged eight, underwent chemotherapy, Charlie provided dedicated care and support to him and his family.
We would also like to congratulate the runners up, Fiona Brown and Anna Gee, on their dedication to nursing and for receiving £500 each for their chosen healthcare charity.
Thanks to all our participants for submitting your votes and helping make this award a success.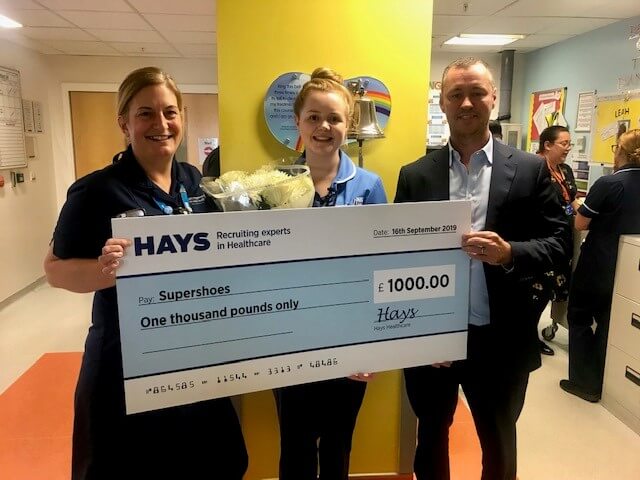 Content_healthcare_hays_healthcare_RHModule
Hays Healthcare
Our team of Healthcare specialist consultants work with hundreds of organisations, trusts and healthcare providers. So whether you're seeking a temporary, interim or a full time job, we have the scale and expertise to help get a career in the Healthcare sector.
Content_multi_office_locator_RHmodule
Contact us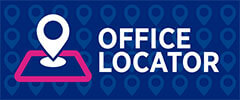 Hays has offices across the whole of the UK. Contact us to discuss your employment needs.
Content_multi_find_out_more_RHModule
Find out more
Search for jobs
Find your next career move.
---
Register a job
Search through hundreds of candidates to find your next employee or employees.
---
Employer Services
Explore our key services which will help provide you with an effective talent strategy.
---
Resources
From whitepapers to reports, get the resources you need for all of your recruitment or job searching needs.
---
Join us at our events
We are dedicated to creating opportunities for professionals and industry leaders to share their insights.
---
View our blogs
Take a look at our blog section for further insight and advice.