content_FS_employee_benefits
Employee Benefits

Welcome to Hays Financial Services, where we match talented professionals to the right organisations.
Hays Financial Services has recruiters that are dedicated to the niche area of Employee Benefits. Our recruiters are able to offer a variety of Employee Benefit jobs which include Employee Benefits Consultant, Flexible Benefit Consultants, Project Manager, Group Risk Consultant, Business Development Manager (EB) and Healthcare Consultant.
We recruit for the major employers in the employee benefits market, which allows us to provide insight and advice on their expectations, as well as CV presentation and interview preparation. Contact your nearest Hays office today to find out how we can help your career.
Our specialists are based across the UK including locations such as London, Glasgow, Edinburgh, Surrey, Kent and Hampshire.
Have a vacancy?
Have a vacancy? Send us some details about the job, and we can help you out. We have a huge database of professionals available to fill your vacancies.



Find your local office
Hays have offices across the the UK. Contact your local recruitment expert to discuss any vacancies or job opportunities.




Financial Markets Salary Guide 2020
Ensure your salary and benefits offering is in line with candidate expectations by downloading your copy of the Hays Financial Markets Salary Guide 2020.



Request your copy
Reports
From salary guides, to diversity reports, or recruiting and hiring trends, we've got you covered.



Informed
Stay informed to ensure you have the right talent at the right time with our webinars and quarterly publications.


Join our social network

Follow us on LinkedIn


Follow us on Twitter


Like us on Facebook


Subscribe to us on Youtube

Content_multi_office_locator_RHmodule
Contact us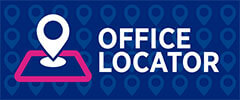 Hays has offices across the whole of the UK. Contact us to discuss your employment needs.
content_FS_employee_benefits_featured_employers
content_FS_recent_reports
Content_multi_salary_checker_2021_RHModule
Salary Checker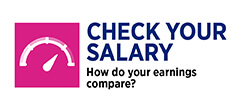 Have recent events impacted your pay? Use our salary checker tool to find out the high, average and low salaries for professionals at your level.