content_FT_information_Security_Main_region
Information Security

Welcome to Hays Finance Technology, where we match talented professionals to the right organisations.
Hays Information Security recruitment team focus on supporting a wide range of clients across the Financial Services sector ranging from Tier 1 Investment Banks to start-ups in the FinTech space. Having a broad client base gives us exclusive access to a wider range of roles while still being very focused and specialised within the IT security market.
Our team covers a wide spectrum of IT Security roles including CISO/CIRO jobs, Security Risk, IT Security Engineer jobs, Information/Cyber Assurance, Security Consultant jobs, Security Architect roles, Cyber Forensic Investigator, Auditor, Penetration Tester and Third Party Security.
By having specialist consultants who are constantly in touch with the market, this enables us to have real-time market information on work place and salary trends, in addition to job availability.
We recruit for both permanent and contract positions and aim to provide a tailored service to guide you through the recruitment process, offer career advice and discuss the specific opportunities aligned to your skills.
Content_FT_PromoBox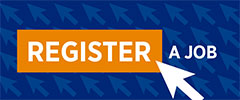 Have a vacancy?
Have a vacancy? Send us some details about the job, and we can help you out. We have a huge database of professionals available to fill your vacancies.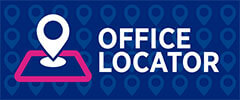 Find your local office
Hays have offices across the the UK. Contact your local recruitment expert to discuss any vacancies or job opportunities.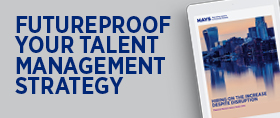 Financial Markets Salary Guide 2019
Employers in financial services face numerous challenges in the year ahead, including uncertainty generated by Brexit, preparations for upcoming regulatory changes, and the need to adapt to new technologies.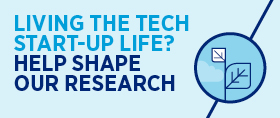 Tech Start-Up Report 2019
Take our survey and enter for a chance to win an exclusive recruitment consulting package for start-ups and have your organisation feature in our report.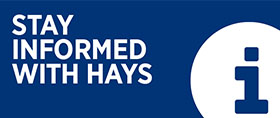 Informed
Stay informed to ensure you have the right talent at the right time with our webinars and quarterly publications.


Join our social network

Follow us on LinkedIn

Follow us on Twitter

Like us on Facebook

Subscribe to us on Youtube

Content_multi_office_locator_RHmodule
Contact us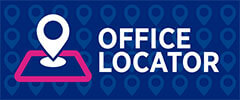 Hays has offices across the whole of the UK. Contact us to discuss your employment needs.
content_FT_information_security_featured_employers