Content_C&P_highways_transport_MainRegion
Highways & Transport

Welcome to Hays Construction & Property, where we match skilled professionals and contractors to the right roles.
Our Highway & Transport specialist consultant's in-depth expertise covers every area of the highways and transport sectors. We also have an unparalleled network of employers offering jobs with great prospects. These jobs include Highway Engineer jobs, Bridge Engineer jobs, Design Engineer jobs, Structural Engineer jobs, Planner jobs and Civil Engineering jobs. These Highway & Transport jobs are available across the country in locations such as London, Birmingham, Bristol, Oxford, West Midlands and many more.
Our expert recruiters will elevate your career through career advice and useful resources which will keep you aware of the latest engineering developments and trends. To discuss your future with one of our specialists, find your nearest Hays office today.
Content_C&P_featured_employers_PromoBox
Content_multi_office_locator_RHmodule
Contact us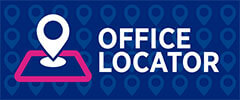 Hays has offices across the whole of the UK. Contact us to discuss your employment needs.