Content_FM_compliance_MainRegion
Compliance

Welcome to Hays Compliance, where we match talented finance professionals to the right organisations.
Hays Financial Markets Compliance recruitment team leverages deep market knowledge and experience to source the best candidates available in the market.
The senior management team has combined experience of almost 50 years, focused entirely on the Financial Services sector. We pride ourselves on the relationships we have developed with many of the largest financial institutions in the UK as well as growth companies and niche service providers with precise requirements.
Due to the complexity of Regulatory Compliance, we split our coverage into distinctly focused teams for Banking, Investment Management, Legal and Fin-Tech. This means you will be engaging with a team that is plugged into a network that is directly aligned to your business.
We offer a range of services that go beyond simply candidate sourcing such as Executive Search, Market Mapping, Benchmarking and Personality Profiling.
Our placement record consists of everything from Heads of Compliance (CF10 / SMF16) to Junior Analysts and Graduates. From deeply technical roles in niche areas to Compliance generalists.
Few organisations can offer the scale, the breadth or the experience that the Hays Compliance team offers.
Content_banking_financial_markets_specialism_PromoBox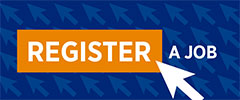 Have a vacancy?
Have a vacancy? Send us some details about the job, and we can help you out. We have a huge database of banking and financial markets professionals available to fill your vacancies.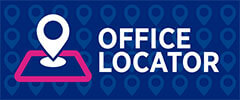 Find your local office
Hays have Banking & Financial Markets offices across the the UK. Contact your local recruitment expert to discuss any Banking & Financial Markets job opportunities.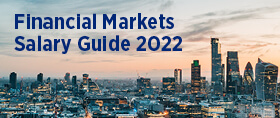 Financial Markets Salary Guide 2022
Download your copy today to discover vital hiring trends, what skills are in demand, how salaries are changing and much more.

Reports
From salary guides, to diversity reports, or recruiting and hiring trends, we've got you covered.



Hiring trends in the city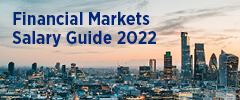 Download our latest salary and recruiting trends guide to learn about the financial markets hiring landscape.
Content_multi_SalaryChecker_RHModule
Use our salary checker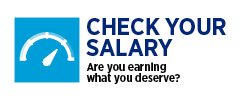 Whether you are looking for a new job or a pay rise, it helps to understand what the typical salaries are and what your potential earnings could be.