Job type

Permanent

Location

Loughborough

Working Pattern

Full-time

Specialism

Projects & Change Management

Industry

Education & Training

Pay

Up to £54395

Closing date

6 Dec 2023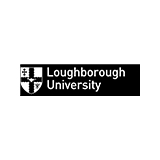 IT Project Manager vacancy at Loughborough University
£45,585 - £54,395 per annum, 44 days annual leave including bank holidays and University closure days, a supportive dynamic working policy with flexible home/hybrid working, generous pension scheme and many other benefits
Hays Technology are working in partnership with Loughborough University to recruit an IT Project Manager on a permanent basis.
About the role:
Loughborough University IT Services is looking for an experienced Project Manager, with a strong demonstrable background in IT Project Management, to join their Project Management Office. The position will support the delivery of projects on the ITS project portfolio, those related to the University core plans, including Research & Innovation.
The role will initially manage projects aligned to Project Digital, the digital transformation initiative critical to the delivery of the University's new strategy. This is an opportunity to be at the heart of the University's digital transformation and play a pivotal role in this core, strategic enabling programmes.
The successful candidate will have experience of working and delivering projects in a complex environment and will have managed IT projects, across the project life cycle, covering analysis, development, testing, implementation, support, maintenance, and de-commissioning.
Job Duties:
• To manage large and high-profile IT Projects taking responsibility for the successful completion of the programme of work. Establish and maintain the correct structures to control and monitor deliverables.
• Formally identify and schedule work, resolve issues, manage risk, report progress, ensure that objectives are met within agreed timescales and produce full and comprehensive documentation including comprehensive project, quality, and risk plans.
• To lead one or more project teams, including third party suppliers, developing and maintaining resource plans and monitoring resources to ensure that they are contributing effectively. Allocate work and responsibilities to members of the project team. Monitor and control team performance and the quality of work against plans, taking any necessary action to resolve issues.
• To be accountable for the financial control and management of all elements of the project and the delivery of the agreed financial targets. Agree estimated resource requirements and costs with senior management and maintain effective financial and project forecasting, planning and reporting. Monitor actual project performance and progress against the plans, taking any necessary action to correct variances in quality, time scales or cost.
• To liaise with management at the highest levels within the University, managing their expectations for projects. Co-ordinate relationships with and between key stakeholders, during the design, management and implementation of business change.
• To develop and manage defined communication channels and stakeholder groups. Promote products and services at a high level, both internally and externally.
In order to apply for the role, you must have the following skills, knowledge and experience:
• PRINCE2/PMP Certification
• Extensive track record of successfully managing business focussed IT projects in an IT department using PRINCE2 based project management methods in a complex environment.
• Experience of using a variety of project management tools and techniques e.g., work breakdown structures, MS Project.
• Experience of cross-team working, and influencing, managing and mentoring staff.
• Knowledge and experience of ITIL based procedures relating to Project Portfolios and Change.
• Be ready to engage with new systems / services and want to develop your professional skills.
• Understanding of solution design, development, testing and release management in an agile and / or waterfall environment
Closing date: 6th December
Interview date: 13th December
If you have the relevant experience and would like to apply, please submit your CV.
#LI-DNI