Job type

Permanent

Location

Birmingham

Working Pattern

Full-time

Specialism

Executive

Industry

Government & Public Services

Pay

£80,000-£85,000 Per Annum

Closing date

8 Dec 2023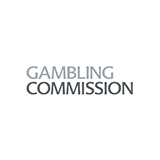 Director of Licensing, Central Government, Birmingham (Hybrid Working).
This is an exciting time to join the Gambling Commission.
Our mission is to make gambling safer (All of UK or just England – would specify geographical reach). We do that by licensing and regulating in the public interest and providing advice and guidance. We aim to balance consumer choice and the enjoyment gambling can bring against the risks gambling presents to some consumers and wider society.
It is not an easy balance. Changes in consumer behaviour and emerging technology create new risks and opportunities for regulation to keep pace with.
As Director of Licensing, you will lead the Licensing function, which is responsible for the effective and efficient processing and regulation of licensing applications.
Reporting to the Executive Director of Operations, you will form part of the senior management of the organisation, working alongside colleagues in Compliance, Enforcement, Intelligence and Forensics.
You will support a broad portfolio of work, bringing innovative thinking in response to new requirements and changing circumstances, operating within constraints and conflicting demands and translating ideas into focused proposals.
Key responsibilities include:
Developing, coordinating and delivering the Commission's business plans and maintaining control of budgets for Licensing and wider Operations
Acting as a decision maker for Licensing cases in accordance with our Scheme of Delegations
Translating complex information and requirements into effective and impactful papers, proposals and presentations for Exec and Board to drive decisions, change and improvement.
You will also be one of the Commission's key representatives, representing the organisation at senior level engagements with a range of internal and external stakeholders including operators, potential operators, representative groups and government departments, maintaining excellent working relationships and communication channels.
A tried and tested leader, you will combine a track record of enhancing operational delivery, forming and maintaining stakeholder relations and inspirational staff leadership.
The Gambling Commission is committed to promoting equal opportunities, and we actively encourage applications from all backgrounds, regardless of age, ethnicity, gender, sexual orientation, and disability.
What you need to do now
If you're interested in this role, click 'apply now' to forward an up-to-date copy of your CV, or call us now. If this job isn't quite right for you, but you are looking for a new position, please contact us for a confidential discussion about your career.